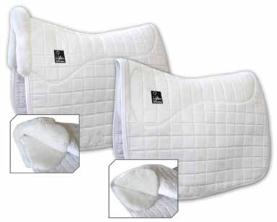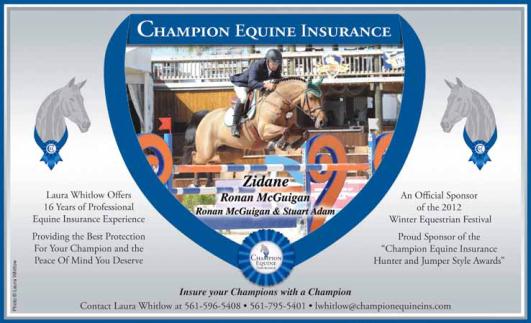 FOR HORSE PEOPLE • ABOUT HORSE PEOPLE 
SIDELINES SEPTEMBER 2011 19
Sidelights
Steffen Peters Shearling Saddle Pads
A saddle pad should work for you,
not just provide a layer of decorative
padding between the saddle and your
horse. That's why the Steffen Peters
line of SMx Shearling dressage pads
by Professional's Choice is designed
to improve your ride and increase
your horse's level of comfort.
Featuring two panels of energy
absorbing UltraShock™ material,
the Steffen Peters SMx Shearling
lined pads eliminate pressure points
and channel energy away from the
source. The soft garment quality
shearling ensures maximum comfort
for your horse and the cotton outer
lining quickly wicks away moisture.
In addition, the UltraShock core is
perforated for optimum breathability.
It's no wonder Steffen Peters relies on his Professional's Choice SMx Shearling Lined saddle pads for the show ring -
because the more comfortable the horse, the better the performance.
Steffen Peters SMx Shearling Lined Dressage Pad $139.95
Steffen Peters SMx Luxury Shearling Dressage Pad $144.95
www.profchoice.com 1.800.331.9421