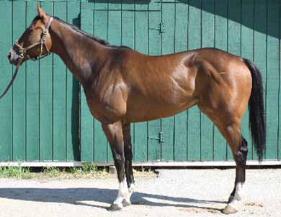 90 SIDELINES SEPTEMBER 2011 
FOR HORSE PEOPLE • ABOUT HORSE PEOPLE
FARMS / BARNS / TRAINERS DIRECTORY
Go to www.sidelinesnews.com for active links to farms, barns and trainers
websites as shown below.
ALABAMA
FOX LAKE FARM
Hunters/Jumpers/Equitation/Ponies
Birmingham, AL (205) 991-0624
www.foxlakefarm.com
FLORIDA
ASHLAND FARMS
14710 Palm Beach Point Blvd.
Ken (561) 818-8495
Emily (561) 371-1510
www.ashlandfarmsf.com
BILL SCHAUB
Hunter/Jumper/Equitation/
B (407) 322-1912 C (407) 474-2348
wothfarm@aol.com
www.othfarm.com
CARRIAGE HILL FARM
Hunters/Jumpers/Ponies/Equitation
Jane Fennessy – (561) 451-7900
Vinissa Blann – (561) 715-4435
Tricia Loftus – (954) 650-8945
www.carriagehillfarms.com
CINDY REDDISH QUARTER
HORSES/SAVANNAH PINES
EQUESTRIAN CENTER
6984 S.W. Busch St., Palm City, FL 
Training Cindy - (772) 283-6189
Boarding Lisa - (772) 260-5540
DELRAY EQUESTRIAN
CENTER
Hunter/Jumpers/Ponies/Equitation/
Dressage/Western Pleasure/
Training/Showing/Sales/Camps
(561) 495-4701
www.delrayequestriancenter.com
LADY JEAN RANCH
Covered Arena with Mirrors
Boarding Annual & Seasonal
10333 Randolph Siding Road
(561) 745-1300 Fax (561) 745-2526
www.ljrelite.com
M&M SHOW STABLES
Hunter - Jumper - Dressage
Boarding - Training - Sales
(561) 239-6377 - (561) 644-3383
www.mm-showstables.com
NEM HUNTERS & JUMPERS
Nan E. Martin, Trainer/Rider
Lessons-Showing-Sales-Boarding
(561) 315-6334 www.nemhj.com
PENNINGTON FARMS, INC.
Ann Pennington, USEF "R" Judge
(239) 275-3276 Cell (239) 850-2085
www.penningtonfarms.com
PINE RIDGE FARM
Hunters - Jumpers - Ponies
Training - Showing - Sales
John Paul Jimenez (239) 207-9408
www.pineridgefarmnaples.com
SUNLIGHT EQUESTRIAN
CENTER
Stuart, Florida – Helen Varble
Hunter/Jumper/Dressage/Western
Boarding/Training/Showing/
(772)-781-5429
www.sunlightranch.com
SUNSHINE MEADOWS
EQUESTRIAN VILLAGE
Hunter/Jumper/Dressage & Pleasure
6 rings w/ jumps, 2 Dressage rings,
1 mirrored. Boarding & Training
170 acres in Delray Beach, FL
(561) 441-2596
www.sunshinemeadows441.com
INDIANA
BANNOCKBURN FARM, L.L.C.
World Class Jumper Bloodlines
www.bannockburnfarmllc.com
SOUTH CAROLINA
TONY SGARLATA 
Charleston, South Carolina 
(315) 730-8132
tonysgarlatasales.com
TENNESSEE
HUNTERS COURT STABLE
Training, Sales and Showing
"Teaching horses and riders to be
David Q. Wright – Cell (615) 973-2713
www.hunterscourt.com
To advertise in the Farms/Barns &
Trainer Directory
call Joyce Jones (954) 796-1809
or email jjones@myacc.net
Needy Nags
Tufton is a 16.1h, 4 year old gorgeous bay Thoroughbred
gelding. This typey guy has raced 13 times winning
4 and always giving his best. He is retiring because
his knee is becoming an issue as there is some wear
in that joint. He would beneft from 2-3 months of rest
and relaxation before he saddles up again. Tufton is
Maryland bred by Gators N Bears out of a Northern
Raja mare. He has been well cared for all his life and
his riders have always enjoyed him, too. When asked,
they responded with comments on what a kind, classy
guy he is on the track and how nice a pleasure horse
he will be. Tufton has no vices and is an easy keeper.
He is level headed and gets along with other equines
and humans alike. He is up to date on vaccinations and
deworming. He has a current coggins. Tufton is stabled
at Laurel Park Racetrack where he can be seen. For
additional information, please contact me. There is no
adoption fee as a condition for placement but a minimum
donation of at least $150.00 will help continue their
work placing these wonderful horses. For more information,
go to www.LeightonFarm.com or call Kim at (301) 579-6898.
If you get a horse through this site, please make a donation
to Thoroughbred Placement and Rescue, Inc. a 501(c)(3) non-
proft, by going to www.goodhorse.org.