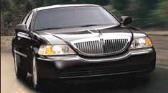 FOR HORSE PEOPLE • ABOUT HORSE PEOPLE 
SIDELINES DECEMBER 2011 109
grass jump feld complete with show course.
Very clean barn with 12'x12' matted stalls, two
wash racks, RO water, industrial fans, and fy
spray system. Easy hack to WEF or trailering
available on site. $1000 dry (includes feed
drop 2x/day)/$2,000 full (includes: Feed, hay,
shavings, turnout up to 4 hours and muck 2x).
Email for photos- hobnobponies@gmail.com or
WELLINGTON DRESSAGE RENTAL:
Beautiful 5 star facility, suit trainer. Visit us at
maverickfarmsinternational.com OCT1
4-8 DRY STALLS WITH STUDIO APARTMENT
Dressage Ring, Round pen, Turn-out. Seasonal.
Centrally located between White Fences and
the Equestrian Show grounds.
561-644-7543 Suzanne La Porte 561-909-8163
WELLINGTON 10 STALL BARN:
room, ample storage, round pen, heated wash
rack, laundry room, 3 acre jump feld – GREAT
footing, ample paddocks, one BR luxury apt.
with pull out couch. Short hack to show. Please
12 STALLS IN A PRIVATE GATED
COMMUNITY:
Plenty of bridle paths for trails
and hacking distance to Show-Grounds (about 1
mile). Large all weather irrigated ring with jumps.
New state of the art German footing technology,
(GGT). 10 grassy and irrigated paddocks,
hot/cold wash racks 2 laundry facility's. 2 tack
rooms, round pen. Trailer/camper parking and
hookups. Contact Simon at; 561-632-6291 or
email euroexperts2004@yahoo.com OCT3
WELLINGTON –
north grounds. Barn, paddock, ring, grooms'
showmom111@yahoo.com SE03
WHITE FENCES –
1-8 stalls, screened barn,
3 tack rooms, 3 wash stall, large storage area,
feed room, dressage arena with mirrors, 5 acre
ride or jump feld with exercise mound, grassy
turn outs. Nice 1 BR/1B Apt. All on 15 beautiful
acres,,,, Trainers welcome 561-793-5192 www.
happydayfarm.com emstoebe@bellsouth.net
LOXAHATCHEE; 10 Acres,
quarters, dressage arena, minutes to WEF or
White Fences, Seasonal 561-716-5552
WELLINGTON – HACK TO WEF – NEW
FACILITIES IN SADDLE TRAIL PARK -
SEASON –
South side of GreenbrIar, 4 acres,
CBS 12 STALL BARN & Grooms quarters.
150x200 GGT footing, Professional Ring,
TRACK, 6 paddocks. MUST SEE. 561-249-
3436 email pals2@comcast.net Before it's go
SIDELINES' CLASSIFIEDS
2011
Do you have a plan? Concerned about the
economy? Want to look younger and feel
better? For more Information call or email
Joyce at 954-796-1809 or jjones@myacc.net
AIRPORT TRANSPORTATION
ART FRAMING
ART, PHOTOS. MEMORABILIA:
Jack to match your interior tastes. Pick-up and
delivery to your offce or home at no charge.
Take advantage of my low-priced home business
in Wellington. 561-793-7360 For examples of
my work; www.jackrussellenterprizes.com
DEC1
BARN DESIGN &
CONSTRUCTION
5 STAR BUILDERS SPECIALIZES IN
CONSTRUCTION
quarters throughout western Palm Beach
County. Our team of highly specialized
craftsmen will design, schedule, build and fnish
a legacy stable for your property, horses and
trainers. Please call us at 561-795-1282 MY01
BARN RENTALS
AIKEN, SC : FOR LEASE;
barn. 9 stall main barn. Includes large tiled tack
room ,feed room, laundry room. Indoor and
outdoor wash racks. Stalls are 12x14 matted.
6 paddocks, 2 of which include an additional 2
stall barn. Round pen. 160x300 irrigated ring
with full course of jumps. Lovely private setting
located on the south side convenient to all horse
venues, For more information, contact 803-
640-7227 or email carriestinner@yahoo.com
LOVELY. QUIET 4 STALL BARN AND
APARTMENT:
Seasonal lease on private farm
in Loxahatchee Groves, 5 minutes to WEF—1/2
mile north of Southern on F Rd. 12 x 12 matted
stalls, 5 paddocks, 200 x 150' grass jump feld.
Bring all your horses and rotate them for relaxing
time off from show grounds. $650/stall/month,
$1400/apartment/month. 561-644-3821
WELLINGTON SADDLE TRAIL: 2-8
mirrored full size dressage arena, new state of
the art footing, grass turn out, some housing
available. H/Js welcome. Jumps are not
available. Reasonable priced. Call Mary Ellen
Sencer, Saddle Trail Realty 561-512-4340
WEF RENTAL:
16-18 stall barn plus partial use
of paddocks. Grand prix grass feld, eurofelt
footing sand ring, etc. 10 min walk to WEF
show grounds. Available for circuit. For more
details call, 860-377-1529 NV1
DRESSAGE BARN - SADDLE TRAIL-
WELLINGTON:
5 stalls, grass paddocks, round
ring, full size dressage arena w/mirrors. Room
for rent on property. Call now Mary Ellen
Sencer, Saddle Trail Realty 561-512-4340
saddletrailsrealty@gmail.com NV2
CALOOSA
: 4 beautiful 12x12 stalls in new CBS
barn. Concrete foors with new rubber matting,
paddock area w/new fencing. Min. from 32 acre
horse park and surrounded by over 30 miles
of bridle paths. Dry board only! $400.00 per
month or will discount for all 4 561-685-4340
WELLINGTON BARN:
feed, lounge. Barn has all amenities. Grass
paddocks, sand arena. Grooms qtrs. available.
15 min. hack to WEF Katie 561-723-5282
TWO STALLS AVAILABLE IN GATED
EQUESTRIAN COMMUNITY OF PALM
BEACH POINT:
. Beautiful, private, hunter-
jumper barn. Six sodded paddocks ranging from
1/4 - 1/2 acre. One acre (220' x 330'), fenced,
WELLINGTON - FIRST CLASS 10-STALL
BARN FOR RENT
quarters, on bridle path. Call (561) 801-2633
or Email: SCOTTBRITAN@AOL.com JA01
WELLINGTON RENTALS –BARNS AND
HOUSING. CALL NOW!
NANCY BULLS WESTWIND REALTY LLC
561-635-9297 CELL
nancybulls@yahoo.com
NEXT ISSUE 12/19
DEADLINE 11/23
WELLINGTON TOWNCAR & CAB
561-333-0181
Airport Transportation Service
www.wellingtontowncar.com
ON TIME –EVERY TIME!! JL01