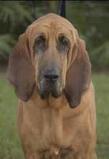 28 SIDELINES DECEMBER 2011 
FOR HORSE PEOPLE • ABOUT HORSE PEOPLE
and took home the reserve tri-color in the Children's Hunter on
her mare Sarafna. "She is a bit of a diva and can be a little hot
sometimes. I've learned there are certain things she just has
to have her way and I accept that," the young rider said. Ava is
very grateful for Sarafna always leaving the ground regardless
Ava balances school with riding six days a week by coming
home, riding, doing barn chores and then focusing on school
work for the evening. "As I get older the school work is getting
harder and I defnitely don't like mucking stalls, but it makes me
Jennifer and Ava train with Gary Duffy. Since the Gurney's
choose not to head south for winters since that's the time for
birthing babies, they make the best of their time with Gary. "It
is almost impossible to train your own children and for those
who can do it, they are my heroes. I got through many years
by holding up my cell phone, threatening to call Gary when Ava
wouldn't listen to me," Jennifer chuckled. In her opinion, "It's a
tough dynamic, but we are paying for his expertise. We do it his
Ava's account on training with her mother is, "Oh, it is very
hard to listen to my mom about riding because I have to listen
to her for so many other things. But my mom is my idol and I
want to make her proud at the end of the day," Ava said. The
young rider's future plans include the Interscholastic Equestrian
Association and maybe the jumpers.
And how does one get ahead without looking back? A piece
of living history in the Gurney family is Jennifer's step-father
Harry Deleyer. Jennifer trained with "the fying Dutchman" as a
junior and makes a point of family visits to his farm in VA. Ava
says, "He always has me jump some pretty crazy jumps that I
would never think of being able to do, but he has taught me to
trust my horse and believe that I can do it too."
Mutt of the Month
Molly is a beautiful 6 year old Bloodhound with a priceless face.
She was surrendered to Big Dog Ranch Rescue after a rough start
in life. For the frst couple years of her life she was abused and
starved by a very cruel man. She fnally made it to a safe home
only to be surrendered once again because of the challenging
economy. She is a very good natured dog who gets along well
with other medium and large dogs. Right now Molly is living in a
caring foster home and is a healthy 90 lbs. She lives with 2 male
Dobermans that she loves and plays with every day. She's fond
of walks and eats well but is a bit protective of her food She's
a wonderful companion and very quiet at night. She snuggles
into her bed in the early evening and likes to lounge around in
the morning. She is fast friends
with women, but men need to be
patient with her. She is learning to
trust those that love and care for
her. Molly is fond of riding in the car
and would love a home where she
is with her family most of the time.
Could you be the one that saves
Molly and gives her a loving and
comfortable forever home? Please
visit our website at www.BDRR.
org or call Lorrie Browne at (561)
310-4760. Big & Little Dog Ranch