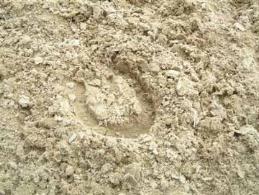 56 SIDELINES DECEMBER 2011 
FOR HORSE PEOPLE • ABOUT HORSE PEOPLE
NEXT: JANUARY ISSUE
:
Ad close date:
November 30, 2011
Issue date:
December 17, 2011
Reserve your advertising space NOW
Joyce Jones: 954-796-1809
jjones@myacc.net • National Sales
Melissa Burns: 561-951-4225
melissab@sidelinesnews.com • Sales Manager
Dressage - Winter Circuit
Hunter/Jumper - Winter Circuit
USPA Open Preview - Winter Circuit
• Sidelines is an Official Media Partner of HITS
and Te Official Lifestyle Magazine of WEF
• 5,000 additional copies distributed monthly for
• Sidelines' updated and expanded website with
continually updated blogs and the print edition
in flip-book format receives over 700,000
For Horse People
About Horse People
the Equestrian division of
"GGT Footing has been advertising
in Sidelines Magazine for almost
two years. We have had incredible
results with our marketing
wonderful and the level of
equestrian that reads Sidelines is a
great clientele for our footing
products. Couldn't be happier!"