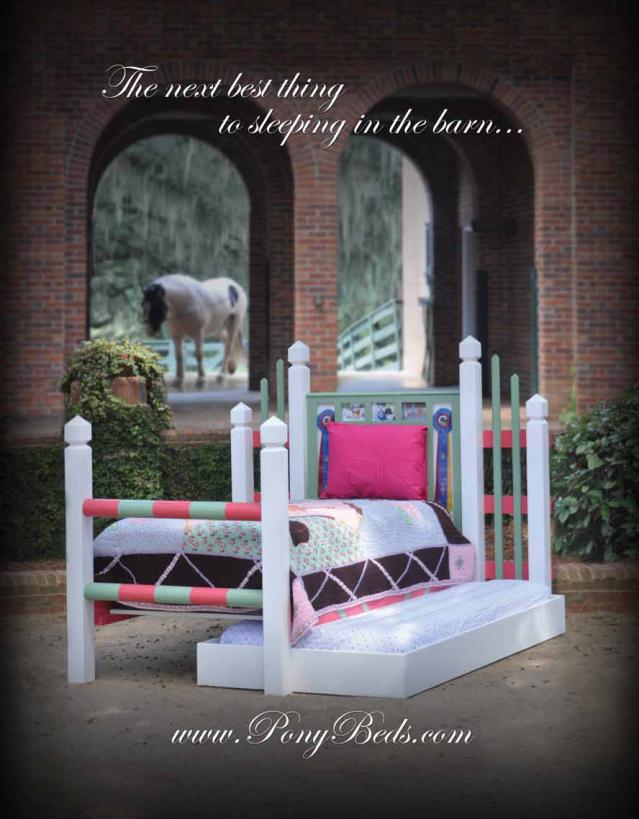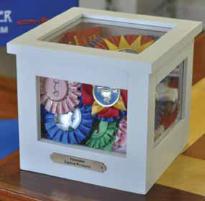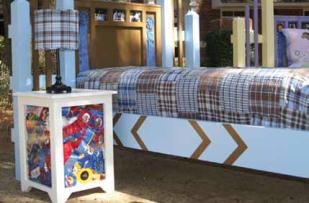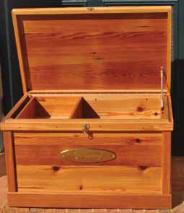 58 SIDELINES DECEMBER 2011
FOR HORSE PEOPLE • ABOUT HORSE PEOPLE
Ribbon Cube. Display your hard earned ribbons
in our 10 x 10 hinged display box. Perfect on
your dresser, coffeetable or in your tack room.
Makes a wonderful award or for honoring
the success or legacy of your favorite mount.
Personalized name plate included.
Longleaf heartpine bridle rack. Holds 7 bridles with hooks
for martingales or halters. Heavy oval brass nameplates
come engraved with names you provide. Also available
without brassplates and hooks.
Get those ribbons
out of your
cardboard boxes
and proudly
display them in
our 18 X 18 X 24.5
nightstands. Made
with plexiglass
for safety this
nightstand has
room for all of your
past,present and
future ribbons.
Made by our
master craftsmen
with hinged top
and 5 plexiglass
sides.
Foxwater for Equestrian Gifts
Foxwater Equine Products are
unique equine creations that
are hand crafted by master
craftsmen in our architectural
millwork shop. Each piece is
meticulously crafted by our
artisans to provide you with
a very high quality product
manufactured from the fnest
woods, veneers, and hardware
Our commitment to quality
and customer satisfaction is
We hope you will enjoy one of
our fne Foxwater Equine products
for a lifetime. Our goal is to share
the love we feel love for our horses
and our products with the entire
www.foxwaterequineproducts.
com and www.ponybeds.com for
a full listing of our products and
Custom built by master craftsmen
our heartpine trunk has a
waterproof azek bottom for easy
cleanup of spills. Comes with
a sliding drawer and safety lid
support. Can be customized with
dryerase board, helmet hook and
matching heartpine groombox.
22.5 h x 38w x 23.5d