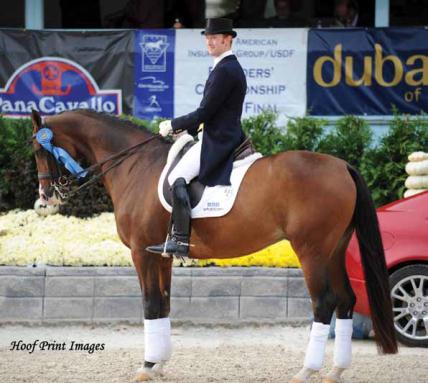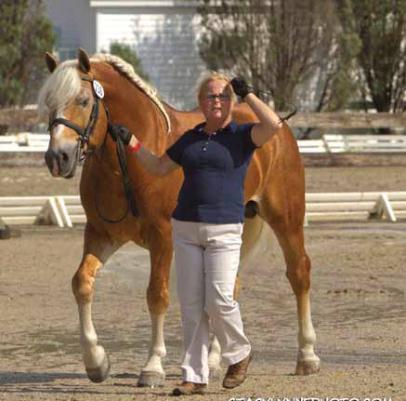 80 SIDELINES DECEMBER 2011 
FOR HORSE PEOPLE • ABOUT HORSE PEOPLE
Another crowd-pleaser is the
Hafinger - a relatively small horse,
always a faxen chestnut in color
with distinctive gaits. The breed
traces its ancestry to the Middle
Ages and there are several theories
for the breed's origin. But today,
Chelsea Deephouse, Assistant
Trainer at Dreamfeld Manor Farm
in Coopersburg, PA, just knows that
she loves the breed. "They're smart
and kind," she said, pointing out that
she has evented and done hunter
classes as well as dressage – and
done will - with her horses.
Patrick Tigchelaar from
Mechanicsville, Virginia, and
Supertimes, claimed frst
place in the competitive FEI
Prix St. Georges. Supetimes
by Goodtimes out of Draniki
is a twelve-year-old Dutch
Warmblood bay gelding.
Tigchelaar bought Supertimes
when the horse was four and
trained him with the help of his
wife who served as "his eyes
on the ground." Tigchelaar
describes Supertimes as a show
off who knows when it's time
to get to work. Tigchelaar says
this is his frst big win. "I enjoyed
every minute of the ride and
we're absolutely thrilled to win.
Also, I especially want to thank
our sponsor Sandy Williams at
Blue Sky for helping us to get
here."
Continued on page 82