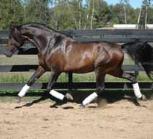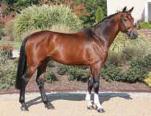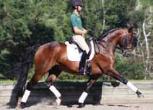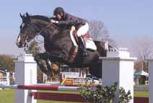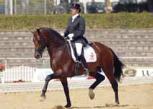 90 SIDELINES DECEMBER 2011 
FOR HORSE PEOPLE • ABOUT HORSE PEOPLE
STALLION DIRECTORY
Caballos de los
Cristiani Presents
Toltec TCV 4 yr. old Pure Spanish Stallion 16:2 H
Watch our entire stallion video collection at
Ph (352) 861-8265 email tveder@msn.com
Imothep
2003 Stallion by Indoctro
'09 Qualifed FEI World Breeding Championships
'09 Produced a Championship colt
ROYAL PRINCE
Rhodiamant/Prince Thatch xx/Wenzel
2009 USDF Reg. 1 Res. Ch. Fourth Level
2008 USEF Dressage Breeding Sire of the Year
4th at FEI World Championships for Young
Breed Inspection & show winning offspring
Approved AHS, ISR/Old, GOV, CWHBA
Stud Fee: $2000, cooled or frozen semen
Hilltop Farm, Inc. breeding@hilltopfarminc.com
PH: 410-658-9898 www.hilltopfarminc.com
SIMSALABIM V/
BERKENBROECK
( NON STOP X FEINSCHNITT )
1995 BWP licensed stallion
Pedigree includes Nonstop,Darco,Feinschnitt,
Jasper, Cor de la Bryere,Lord,Ladykiller XX
Show Jumped to level 8 for stallion requirements
Produce includes licensed stallions,2007 USDF HOY
Champion in International Jumper Futurity
www.bannockburnfarmllc.com
Claire de LuneSE
6y Holsteiner Contendor/Largo/Alme
A Superstar producing champs
'09 BWP Bronze medal for eventing.
2010 BWP Silver medal for eventing.
Offspring: 2010 #2,#3, colts
in BWP national standings.
#1 yearling in FEH fnals.
ALOTA GATOR BAIT
Dr. & Mrs. Michael Kline, DVM
For more info: www.woodlandviewequine.com
Harmony's Rousseau
1998 KWPN Bay 17.1 Hand Stallion
2002 PAVO Cup Champion, scored 10's from riders
3 KWPN Dressage Stallion Champions in a row
Premium sons in Germany, 3 SPT Winners
National Champion mares in Holland
KWPN-NA Top Ten Foals since 2003
Contact: Hassler Dressage, LLC
410-885-3824, stallions@hasslerdressage.com
Chaleon
Chaleon is one of the country's best hunter sires
producing correct, attractive offspring
with great movement and spectacular jump
winning at the top of the sport.
Farm Name: Crooked Willow Farms
Web: www.crookedwillowfarms.com
Rashka
Oldenburg approved stallion, 16.3 hands
Highest stallion-testing score in history!
Twice USDF highest median score ever!
2010 USDF HOY Training & 1
Often scores perfect 10s for walk & canter
All foals have been Premium ISR/Oldenburg
Little Bit Farm, Inc., 815-476-2911
Stud fee $900 LFG select mares