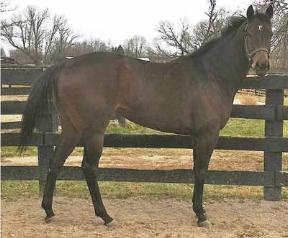 FOR HORSE PEOPLE • ABOUT HORSE PEOPLE 
SIDELINES APRIL 2012 107
FLORIDA
BROWNING REALTY, INT'L.
Call (561) 791-2151, 358-2266
Email: browning4homes@aol.com
www.palmbeachpolo-properties.com
CAROL O'BRIEN, P.A.
Keller Williams Realty, Wellington
(561) 758-8593
partners@carolobrien.com
www.carolobrien.com
DAVID A. WELLES, REALTOR
Coldwell Banker Wellington
Equestrian Homes, Farms & Land
(561) 313-9123
dawelles@gmail.com
DIANA TAHSMAN, L.L.C.
Keller Williams Realty–Palm Beach
(561) 346-7955
dianatashman@yahoo.com
THE ELEBASH COMPANY
(561) 371-7176
psbash@aol.com
EQUESTRIAN PROPERTIES
Let the experts handle your
(561) 227-1535
equestrianpropertiesinc.com
HOLLY ANN CHANEY
Specializing in Equestrian Sales
Boca Executive Realty, LLC
(561) 719-0828
holly@bocaexecutive.com
LISA MENARD, REALTOR
Illustrated Properties, Wellington,FL
(561) 329-1593
lisamenardsells@aol.com
MARTHA W. JOLICOEUR, P.A.
Illustrated Properties, Wellington, FL
Phone: (561) 797-8040
Email: mjoli@aol.com
www.marthasproperties.com
MARY ELLEN SENCER
Broker/Owner Saddle Trail Realty
Luxury & Equestrian Property
(561) 512-4340 - Wellington, FL
www.saddletrailrealty.com
MATT JOHNSON, REALTOR
Illustrated Properties, Wellington
(561) 795-3013 matt@mattsells.com
www.mattsells.com
PALM BEACH POLO REALTY
Residences, Farms, Rentals
Phone:  (561) 798-7110
Email: info@palmbeachpolo.com
www.palmbeachpolorealty.com
ROBBIE JOHNSON
(561) 371-0793
www.robbieismybroker.com
ROBERT ROSS, P.A.
Keller Williams Realty-Wellington
Phone: (561) 758-6185
Email: robsross@aol.com
THE WELLINGTON TEAM
Boca Executive Realty, LLC
Merle Ann Phillips (561) 329-7295
Sandra J Kahn (561) 797-1600
merle@bocaexecutive.com
sandra@bocaexecutive.com
KENTUCKY
ARNOLD KIRKPATRICK
& COMPANY
Central Kentucky's Most Respected
(859) 231-8444
www.kirkfarms.com
BIEDERMAN REAL ESTATE
(859) 277-2030
www.biedermanbrokerage.com
CHRIS & LINDA WILLSON
The Best of the Bluegrass
(859) 338-7925
homesandhorsefarmsky.com
OFFUTT REALTY, INC.
(859) 421-5222
www.offuttrealty.com
NEW YORK
SALLY SLATER
- NY & CT
Bedford thru N. Salem & Vic.
(914) 584 0137
sally.slater@elliman.com
TERI POWERS, CRS, GRI
Equestrian Property Specialist
Serving Orange County, NY
(845) 258-8312 teri@teripowers.com
www.farmsrus.net
NORTH CAROLINA
CAROLINA HORSE FARMS
(828) 694-1558
www.sheelahclarkson.com
VIRGINIA
ROBIN SHORT, REALTOR
Lisc. Broker in Northern Virginia
(703) 728-2172
www.robinshort.com
REAL ESTATE DIRECTORY
Go to www.sidelinesnews.com for active links to realtor websites as shown below.
To advertise your Firm
in the Real Estate
Directory
call Melissa Burns
(561) 951-4225 or email
melissab@sidelinesnews.com
Needy Nags
Appealing Promise is a 16 hand, 4 year old,
Thoroughbred flly by Successful Appeal.
Promise is a pretty and kind mare that is now
turned out and socialized. She retired with a
knee chip and is a suitable prospect for lower
level show, pleasure riding or breeding. She
is sound for turn-out but needs a month or two
before starting back under saddle. Promise is
located in Kentucky but can travel to the right
forever home. Her adoption fee is $250 to
an approved applicant. For more information
on Promise or any of Second Stride's other
horses email info@secondstride.org or visit
their website at www.secondstride.org.