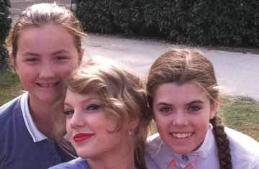 34 SIDELINES APRIL 2012 
FOR HORSE PEOPLE • ABOUT HORSE PEOPLE
We're Wellington's new full-service ballroom and Latin
dance studio, offering private lessons, group lessons,
50 for three 30-minute private lessons.
Mention this ad & receive $10 off!
13889 Wellington Trace, Suite A-22, Wellington
In the Wellington Marketplace
Continued on page 36
by G&C Farm
? You can still enjoy the thrills, thanks to a live
broadcast on USEFNetwork.com presented by SmartPak.
For video, photos and more visit: http://usefnetwork.com/
featured/2012CSIOWellington
Working Equitation
is sweeping the globe, with high-level
competition in both Europe and the Americas.
Haras dos
Cavaleiros
is bringing Working Equitation to the 2012
Pin
Oak Charity Horse Show
in Katy, Texas, with three levels of
competition and a course designed by the frst World Champion
Jorge De Sousa
22 and 23, during Week One of the show's two-week run, Pin
Oak will host Championships in three levels, Novice, Basic and
Intermediate. Open to all breeds, the three levels of Working
Equitation competition offers $1,950 in prize money at each level,
plus ribbons for each phase, and trophies. The event is sponsored
by Lusitano breeder Haras Dos Cavaleiros of Magnolia, Texas
ASPCA Maclay trainers
gathered recently to review new and
improved ideas regarding the much-anticipated ASPCA Maclay
National Championships. Taylor Harris Insurance Services
sponsored the meeting. This year's Championship event will
be held during the Alltech National Horse Show, 129th edition,
at the Alltech Arena in Lexington, Kentucky on November 4,
Leo Conroy
Hugh Kincannon
joined Alltech National Horse Show Association President,
Mason Phelps
on panel as all three highly respected industry
leaders participated in asking questions and providing feedback
for any suggested upgrades. Prominent trainers such as
Stacia Madden
Andre Dignelli
were well received by the show committee and well noted.
New Baby Department: Little Baby Burton
January 22nd at 5:45 a.m. weighing 7 lbs. and 14 ozs. Iris is the
Richard and Hannah Burton
Passing:
The Hampton Classic Horse Show mourns the loss
Anne Aspinall,
a long-time board member and one of the
Classic's founders. Aspinall passed away on February 16th after
Country singing sweetheart Taylor Swift showed up at the
Brownland Farm Horse Show in Tennessee and posed with
pony rider Sarah Clifton Yandell, right, and Sarah Clifton's
friend Helen Graves. Taylor took home two Grammy's at
the 2012 Grammy Awards, for Best Country Song and Best
Country Solo for "Mean." Taylor proved she was anything but
"mean" as she greeted riders and smiled her way across the
show grounds. Sarah Clifton lives in Memphis and rides with
Dave Pellegrini and Michael Tokaruk at Spring Mill Farm and
has won countless of championships on the small pony Pink Fl
Photo courtesy of Michael Tokaruk