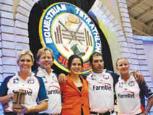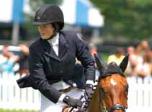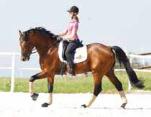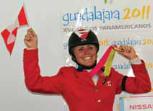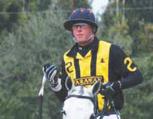 2 SIDELINES APRIL 2012
FOR HORSE PEOPLE • ABOUT HORSE PEOPLE
Incorporating
HORSES USA
PUBLISHER
samanthac@sidelinesnews.com
EDITOR-IN-CHIEF
Cornelia Bernard Henderson
STAFF WRITERs
Lauren Giannini, Jan Westmark - Allan,
CONTRIBUTING WRITERS
Johnny Robb, Fred McWane,
Sydney Masters - Durieux,
PHOTOGRAPHERS
David Lominska, Jack Mancini ,
Flashpoint, Alan Fabricant, Susan Stickle
Lauren R. Giannini, Shawn McMillen
SIDELINES COLUMNISTS
Dr. Bev Gordon - Horse in Motion
Lisa Hollister, Esq - Equine Law
Ann Reilly - Sports Psychology
JUNIOR WRITERS
ADVERTISING SALES MANAGER
melissab@sidelinesnews.com
ADVERTISING SALES
jjones@myacc.net 954-796-1809
Web Editor
CLASSIFIEDS
classifeds@sidelinesnews.com
CIRCULATION
SUBSCRIPTIONS
Also for change of address
Outside US 1-803-685-5247
PUBLIC RELATIONS/DISTRIBUTION
ART DIRECTOR/PRODUCTION MANAGER
AD DESIGN
SIDELINES, INC.
12400 A South Shore Blvd.
FL Offce 561-790-6506
Subscription Rates
U.S. and Possessions: $29.95
Foreign except Canada $49.95
WebSite:
SIDELINES
(ISSN 1071-3859) is published
monthly for $29.95 per year by Sidelines, Inc.
12400 A South Shore Blvd., Wellington, FL
33414. Periodical postage paid at West Palm
Beach, FL 33414 and at additional mailing
POSTMASTER:
Address changes should be
sent to 11924 Forest Hill Blvd Suite 22 #376
©Sidelines, Inc., 2012 All Rights Reserved
What's Happenin'
The Social Scene
24 Vinceremos Therapeutic
Tetrathlon
42 Team FarmVet Does it Again!
Horse Show
From Hunt Field to Jumper Ring
16 Jumpers in the Chapot Gen
20 Full Metal Jousting's James Fairclough II
Dressage
78 The Ride of a Lifetime
84 Just Like Magic – Adrienne Lyle
86 Five Questions for Kevin Kohmann
Eventing
72 Five Questions for Brad Turley
74 A Few Minutes with Jessica Phoenix
Second Chances
82 Miracle on the Centerline
Sidelines JR
64 On Course with Catherine Tyree
66 A Few Minutes with Lauren Tyree
Polo
98 Julio Gracida: Living His Legacy
Karin Offeld teaches contest winner Hannah Allescher about toes
forward during her dream ride on Lingh
Directories
106 Farms, Barns, Trainers, Polo Clubs
108 Equestrian Services Education,
42
12
74
Departments
98
78