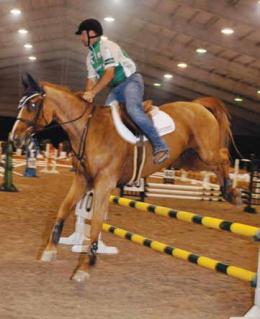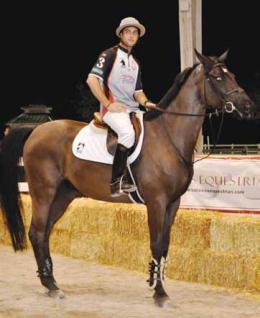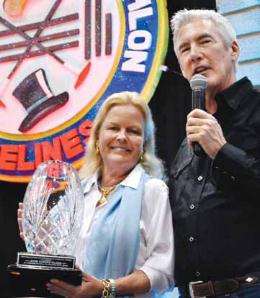 44 SIDELINES APRIL 2012 
FOR HORSE PEOPLE • ABOUT HORSE PEOPLE
Thanks to Our Sponsors
During the competition guests enjoyed the Taste of Charity.
Hand-selected specialty entrees were served from the areas
best restaurants and caterers, including Oli's Fashion Cuisine,
International Polo Club, IPC Catering, The Grille Fashion
Cuisine, Pangea Grill, Field of Greens, Four Seasons Resort –
Palm Beach, Graffto, Agliolio, Beef Wellington, Taylor Made
Catering, I'm Greek Today, Top Notch Caterers and Cupcake
Gold sponsors include, H n' D Stables, Goshen Hill Farm,
Missy Luczak Smith and Doug Smith and Air and Power
Solutions. Silver sponsors include Ben and Dawn Adams,
HorseShow.com, Van Kampen Boyer Molinari Foundation,
Diamante Farms, TomWright, Horse Show World, and Empire
Marcel. Bronze sponsors include Margaret H. Duprey, Visse
Wedell, Justin Sadrian, Lee Kellogg, Bryan Baldwin, Wood
Run Farms, Horses and the Handicapped, Stone Hill Farm,
Keller Williams Realty, Debbie Banas, Haven Safe Farm and
Event sponsors also included Polo Gear, ESI-Equestrian
Services International, LLC, TentLogix, Party Tables, Hampton
Inn, Palm Beach Parking & Valet Service, Dade Paper, Grill
Dome and Dever Golf Car Sales & Rentals.
The competition was managed by Premier Sport Services.
The Tetrathlon event is managed and produced by Sean O'Keefe
Events, which specializes in creating signature fundraising
events for nonprofts. Visit www.seanokeefeevents.com.
Flintfelds Horse Park's Carlos Gracida, Jr. rode a dressage test
judged by Courtney King-Dye and EAF recipient Rick Albertson.
The dressage competition was set to fun country-western songs
and judged on creativity and originality.
Continued on page 46
EAF President R. Scot Evans presents the Equestrian Aid
Foundation Luminary Award to Jane Forbes Clark