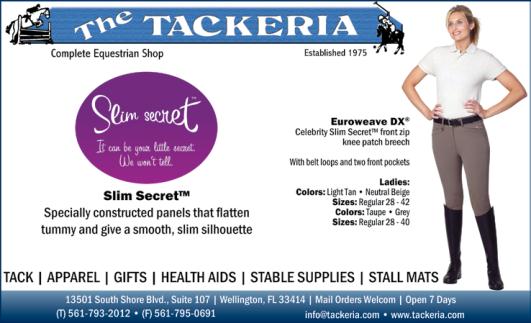 4 SIDELINES APRIL 2012 
FOR HORSE PEOPLE • ABOUT HORSE PEOPLE
And of course, we have to share the fun from the Sidelines Tetrathlon,
presented by MeadowView and the Riggio Family. FarmVet won again
this year and no doubt will be defending their title next year. Good fun, and
for a good cause – Equestrian Aid Foundation is the benefciary.
I've just touched a few of the highlights in this issue – but if you hire
riders, do read Equine Law for some useful information – and check out
the Needy Nags and Mutt of the Month. I just bet there's a place in your
barn or on the couch for one of them.
Letter from the Editor
I don't know about you; but every time
I see a grand prix test and watch the
extensions across the diagonal, or the one
tempis, I wonder what it would really feel
like to sit on one of those horses… and
our cover girl, Hannah Allescher found
out, when she won a contest for riders 25
and under in the German magazine, St.
George. She got to ride Karin Offeld's
Lingh. Karin is a buddy of Sidelines
publisher, Samantha Charles and shared
with Lauren Giannini the story of the
contest and the ride of a lifetime.
Lauren also tells us about a miracle
horse – Nando who with some amazing
good luck and care came back from the
edge of the Rainbow Bridge and living up
to his potential, thanks to new owner Anne
Hurwitz and her veterinarian husband.
Jan Westmark-Allan also found an
interesting partnership in the dressage
ring in Adrienne Lyle and Wizard in a story
that sounds ready-made for television.
You've got to read it to believe it.
Of course, the whole issue isn't all
Sloane Coles is a young woman who's
dedicating her life to horses and living in
Belgium right now pursuing her particular
dream. Then there's a young man braver than he probably should be:
James Fairclough was recruited to History™ Channel's Full Metal Jousting
and shares some of his experiences of thundering hooves, body armour
and long lances in full contact jousting. When not getting knocked off a
horse, James is a fne competitor in the jumper ring. Go fgure.
Danika Rice visited with Julio Gracida just before his Uncle Carlos
joined Julio's dad and Memo in the Polo Hall of Fame.
Contributing Photographers
Alan Fabricant - www.alfabphoto.com
Anne Gittins Photography - www.annegittins.com
Annelise Reinhart - springtreephotography.com
Catherine Summers Photography -
www.learntotakephotos.com
fickr.com/photos/happyheart-photography
www.fashpointphotography.com