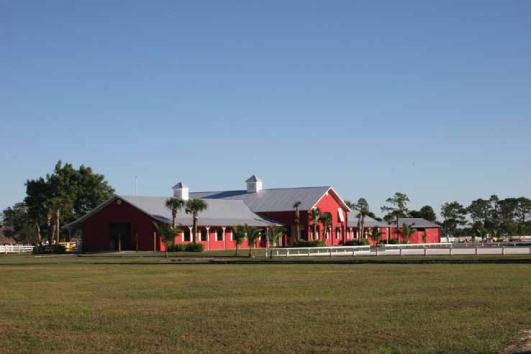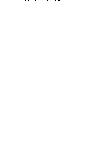 88 SIDELINES APRIL 2012
FOR HORSE PEOPLE • ABOUT HORSE PEOPLE
HelenVarble, Director of Equestrian Facility
Claudia Roland, Barn/Show Manager,"R" Judge
JoieWoodstock, Riding School / Instructor
Judy Streiber, Office / Secretary
www.sunlightranch.com
sunlight saddle club | stuart, florida
772.781.5429
Full Service Facility Offering
Training | Sales | Lessons
Camps | After School Programs
Showing at Local - Rated Shows &WEF
Coming Soon Sunlight Horse Show Series
Catching up: Dressage Under the Stars,
direction of Steve Williams and Mason Phelps, at Glen
Straub's Palm Beach Polo has been a great success.
Presiding judges for the opening night included USDF
Bill McMullin
Sunny Hale
and trainer for Cavalier Show Jumping and cast member
HISTORY's Full Metal Jousting
James H. Fairclough
II
. The compliments continued as admiring reviews
were given about the venue and the grounds. Over 300
spectators showed up on a regular basis throughout eight
Gold medalist at the 2011 European Dressage
Charlotte Dujardin
fundraising drive for disabled riders, putting on a stunning
Cotswold Riding for the Disabled
Center
, based at Cheltenham Racecourse in England.
Tragedy struck when the hyperbaric chamber at the
KESMARCFloridaEquineRehab inOcala, Florida exploded
on the morning of February 10th. The news reported that
Erica Marshall
Sorcha Moneley
transported to Shands Hospital in Gainesville, FL, in
critical condition. Erica Marshall was a KESMARC Florida
employee who had two years of experience operating
the chamber, while Sorcha was a visitor from Ireland.
Landmark's Legendary Affaire, a homebred 6 year old
owned by Jacqueline Mars and ridden by Lauren Kieffer at
the novice level with the O'Connor Event Team was also
Lauren Kohr
, a committee member for the
Leukemia
and Lymphoma Man/Woman of the Year
USHJA National Hunter Derby
Continued on page 90
Farm on April 7th in Dillsburg, PA. All proceeds from the Hunter
Derby will go towards the Leukemia and Lymphoma Society. In
addition, the horse show is offering a Best Child Rider on a Horse
and Pony and Best Adult Rider, all proceeds raised from those
classes as well will go towards to the campaign.
Equestrian Aid Foundation
Reception" Fundraiser was held Thursday, March 1st at the Palm
Beach Dressage Derby in Loxahatchee, FL. The highlight of the
evening was the live bidding for a breeding to World and Olympic
Totilas
Dr. Cesar Parra
, part of the recent gold medal American Pan
Am Team, has two new amazing young horses in his stable. "The
sky is the limit with these two new young horses," Cesar said.
Simply Nymphenburg
Borett
best young horses I have ever seen and they are surely two of
the best horses I have ever had in my career. I am really excited
and very curious to see the results that our training will have upon
them. It is certainly an exquisite collection right now, with these
Lindner
Van the Man
really looking forward to going to shows with horses of this caliber,
and with horses of this quality in our stable, I am confdent that we
will always have special FEI horses for sale in the future. I can
really tell now how strong a team can get when they have strong
Michael and Sarah Davis
grateful to the horse owners for their support and trust."
The USPRE Party was a vibrant night of fun-flled celebration
PRE horses
Patrons Club
host of the Spanish horses, young and old, led the festivities with
exhibitions in the new arena at The Stadium section of the Palm
Beach International Equestrian Center where the competitions for