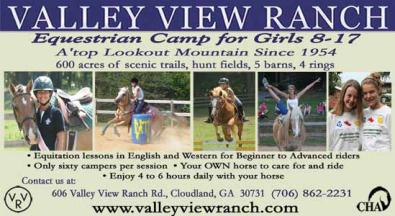 90 SIDELINES APRIL 2012 
FOR HORSE PEOPLE • ABOUT HORSE PEOPLE
the Global Dressage Festival are held.
Lendon Gray
enlightened the spectators
in the stands and the capacity-flled Patrons Club about the PRE
horses while four of them demonstrated dressage movements
with young riders aboard.
Congratulations to Classical Dressage Master
Walter Zettl.
His DVD series "A Matter of Trust" has reached a prestigious
landmark that many training videos – whether exercise, self-help
or educational – rarely manage to achieve. "A Matter of Trust"
series is approaching $1 Million in retail sales, making the series
a huge success in not only the dressage world but in video sales
Bumps and Bruises:
Lellie Ward
bad riding accident at her farm, suffering considerable damage
to her face and a broken C-2 vertebra. Please be encouraged to
or email her your thoughts, prayers and well wishes to:
Lellie@paradisefarmaiken.com
Best wishes for a speedy return to the saddle for
Buck
Davidson
, who broke his collarbone during a training session
in Ocala. Buck is one of the US Eventing Team's strongest
members and he is optimistic that this turn of events won't affect
his Olympic goals this year.
Passing: Jane Beswick
(nee Chambers) who was previously
married to Robert Hankey died unexpectedly as the result of a
stroke. She was only 59. Jane was a much respected leading
producer of both show ponies and eventers and her 'Pebbley'
Prefx became well known throughout all circles. Her two
children Hayden and Hayley are both successful riders. Her
son Hayden married fellow Event Rider (and one time girl band
member) Dee Kennedy not too long ago. Jane's father Mark
Chambers is something of a legend in Cheshire and now in his
seventies still Whips In aboard the most stunning horses who
are not just limited to the Show Ring. Jane's brother Marcus
was tragically killed in a hunting accident some 27 years ago
when he was whipping in with the Cheshire Forest Hounds. It is
something that a family never recovers from. (He was totally the
hero and heartthrob of all the hunting ladies from age 8 upwards!)
To see some of the tributes to
her please visit her Facebook
Sidelines is now
available at Chapters/
Indigo Bookstores in
Canada