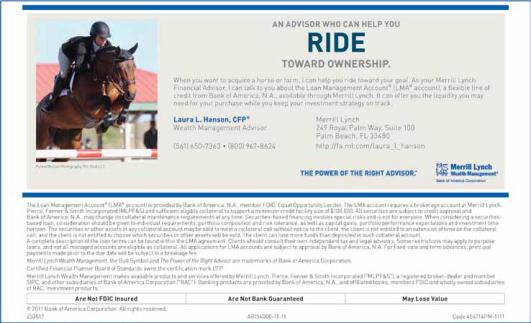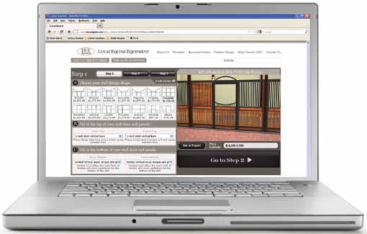 92 SIDELINES APRIL 2012 
FOR HORSE PEOPLE • ABOUT HORSE PEOPLE
Lucas Equine Equipment, Inc.
of Cynthiana, Kentucky, recently
launched an advanced web application
which allows users to confgure their
own custom horse stalls in real time.
The Lucas Equine StallBuilder
hundreds of custom combinations of
designs, colors, features and upgrades,
giving users the ability to select the
exact elements they want.
Real-time price estimates allow
users to get ballpark pricing estimates
as they design their stalls online.
Lucas Equine Equipment stall design
experts are also on hand to offer design
recommendations and formal price
quotes based on customers' specifc
dimensions and requirements.
The Lucas Equine StallBuilder
can be accessed by visiting
www.
LucasEquine.com
StallBuilder
TM
Located in Cynthiana, Kentucky, Lucas Equine Equipment,
Inc. is a custom designer and manufacturer of horse stalls, barn
doors, windows and other barn equipment. For more than 30
LUCAS EQUINE LAUNCHES ONLINE STALLBUILDER
TM
FOR REAL-TIME STALL DESIGN
years, Lucas Equine Equipment has built custom barn equipment
for top barns around the world. Contact Lucas Equine Equipment
at 888-577-6920 or info@LucasEquine.com.