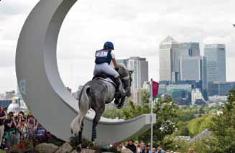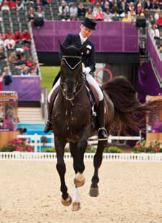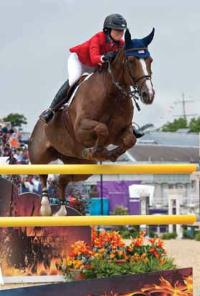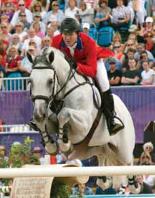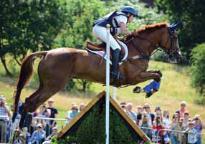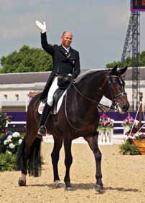 122 SIDELINES OCTOBER 2012 
FOR HORSE PEOPLE • ABOUT HORSE PEOPLE
The 2012 Olympic Games are in the history books, and while
the equestrian sports had some great and thrilling moments,
many from Great Britain and Saudi Arabia, we are still incredibly
proud of our American riders. We salute them here – we are proud
To catch up on all of the Olympic news and a daily blog from
London by Kim and Allen MacMillan, go to www.sidelinesnews.
com and click on "Olympic Sidelines" under the Blog section.
A Look Back at the Olympic Games
All photos by Kim MacMillan/MacMillan Photography, unless noted.
U.S. individual competitors in
eventing were Tiana Coudray
and her Ringwood Magister,
shown here over fence 7, The
Moon, a big drop with the river
Thames and London cityscape
youngest Olympic Equestrian
Ward McLain and Antares of the
U.S. made it into the individual
fnals in show jumping, but had
three rails in round A and did
Karen O'Connor riding the Irish Sport
Horse gelding Mr. Medicott was the
highest placed American eventer,
Photo by Allen MacMillan/MacMillan Photography
appreciation of fan support
as he and Ravel fnish their
successful career together.