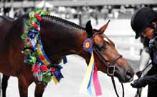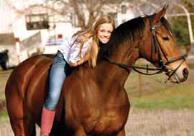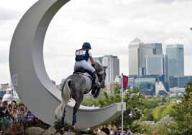 2 SIDELINES OCTOBER 2012 
FOR HORSE PEOPLE • ABOUT HORSE PEOPLE
Contents
Incorporating
HORSES USA
PUBLISHER
samanthac@sidelinesnews.com
EDITOR-IN-CHIEF
STAFF WRITERs
Lauren Giannini, Abby Westmark
CONTRIBUTING WRITERS
Danika Rice, Johnny Robb, Fred McWane,
Sydney Masters-Durieux, Laura Danowski,
PHOTOGRAPHERS
David Lominska, Jack Mancini ,
Flashpoint, Alan Fabricant, Susan Stickle
Lauren R. Giannini, Shawn McMillen
Emily Allongo, Anne Hoover
SIDELINES COLUMNISTS
Dr. Bev Gordon - Horse in Motion
Lisa Hollister, Esq - Equine Law
Ann Reilly - Sports Psychology
European Connection
INTERNS
April Leonard, Lydia Marsh, Rebekah
Savage, Courtney Zimmerman
ADVERTISING SALES MANAGER
melissab@sidelinesnews.com
NATIONAL SALES
LOCAL SALES
LOCAL SALES –
CLASSIFIEDS
classifeds@sidelinesnews.com
CIRCULATION
SUBSCRIPTIONS
Also for change of address
Outside US 1-803-685-5247
PUBLIC RELATIONS/DISTRIBUTION
ART DIRECTOR/PRODUCTION MANAGER
AD DESIGN
SIDELINES, INC.
12400 A South Shore Blvd.
FL Offce 561-790-6506
Subscription Rates
U.S. and Possessions: $29.95
Foreign except Canada $49.95
WebSite:
SIDELINES
(ISSN 1071-3859) is published
monthly for $29.95 per year by Sidelines, Inc.
12400 A South Shore Blvd., Wellington, FL
33414. Periodical postage paid at West Palm
Beach, FL 33414 and at additional mailing
POSTMASTER:
Address changes should be
sent to 11924 Forest Hill Blvd Suite 22 #376
©Sidelines, Inc., 2012 All Rights Reserved
What's Happenin'
Equestrian Artists
88 Louise Mellon: Art That Makes You Smile
92 Sally Phillips Buffngton:
96 Heather Jansch: Driftwood
99 French Artist Wins Art Contest
100 Tribute to Artist Lynn Carlisle
106 Lindsay Zeltzer: Young, Talented
112 Tom Hill: From Horseshoes to Olympic
Horse Shows
14 Leighona Bernstein: Rocky Mountain Rider
Cover Photo:
A Salute to the American Olympic Horses,Oil pastel, 20" x 16" By Louise Mellon.
Directories
119 Equestrian Services Education,
121 Barns, Farms, Trainers, Clubs
62
38
Departments
122
16 West Side Story: My Tribute to Victor
46 Jill Pelzel Knows the Business
60 Riding for Love & A Cure
70 Juliet Reid: Washington
81 Indiana: Traders Point Show
122 A Look Back at the Olympic Games
124 Vermont Summer Festival
Features
6 Foxhunting: Glorious Days in the Field
8 Combined Driving: Chester Weber
20 Second Chances: Magical Rescue
22 Sidekick: Pacifco and His
24 Suki: The Will to Survive
38 Celebrating Super Equine Supermodels
44 eyeD – Horse ID Goes High Tech
52 My Story: A Real Life Misty of
118 iJump: From Summer Camp to Pony Finals
120 Cavalia: An Amazing Day at the
Dressage
18 Never Too Old: Diary of a Century Ride
Eventing
58 Erin Jones Takes Colorado by Storm