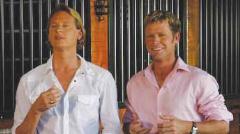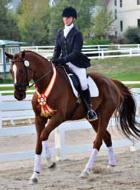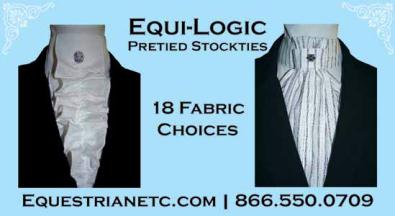 106 SIDELINES MARCH 2013
FOR HORSE PEOPLE • ABOUT HORSE PEOPLE
Off Centerline
World Dressage Masters
brought some drama and disappointment for several competitors
as well as for the spectators who missed seeing some of their
favorite horse and rider combos. In the CDI5* division current
Edward Gal
of the Netherlands stepped off the
plane feeling ill, was diagnosed with the fu and was unable to
compete. Another rider expected to compete,
Nicholas Fyffe
Australia, had to stay home because his horse was being treated
for a skin condition and was not eligible due to the FEI drugs and
Tina Konyot
of the U.S., who rode her 15-year-old Danish
Warmblood stallion Calecto V in the WDM CDI5* Grand Prix,
was eliminated by the Ground Jury after completion of their test.
The offcial statement issued by the show management regarding
Tina's elimination: "Upon review of the process and after
consultation with the FEI, it has been confrmed that the current
rules regarding the elimination process were followed to the letter.
Before she left the offcial equipment check area ringside, the rider
was informed by the FEI Chief Steward that the Judge at C had
made the decision based on Article 428.8 and Article 430.7.6 that
the horse must be eliminated due to the evidence of fresh blood."
Panther Ridge Conservation Center!
Panther Ridge Conservation Center has received a new Toyota
Highlander Hybrid SUV through Toyota's program, 100 Cars for
Good, a philanthropic program which awards 100 cars to 100
nonprofts across the country. This much needed vehicle was
Carol Cohen
, a member of the Advisory Board of
the Toyota program. Panther Ridge thanks Carol for her ongoing
support and philanthropic spirit. This vehicle will be used for
essential services for the Conservation Center. Panther Ridge
provides an intimate educational experience for people of all ages
about their exotic feline inhabitants, many of which are on the
Laramie, Wyoming has a new recognized dressage club
"On
The Bit"
Rocky Mountain Dressage Association.
club is excited to build membership and share new ideas with each
other in order to expand their
learning opportunities. Their
tentative schedule includes: a
six week Pilates course, every
Frances
Carbonnel
Kristi Wysocki
schooling show May 10, 11
and 12. Everyone is welcome!
Television star and former "Dancing With The Stars"
Carson Kressley
John
Zopatti
ham in up during a visit to
Two Swans Farm
Wellington. Dressage fans also spotted Carson at the
Alliance Advantage Saddlebred Showcase in Simpsonville,
Madeline Backus
recently inducted into the
Colorado Springs All-City
Continued on page 108