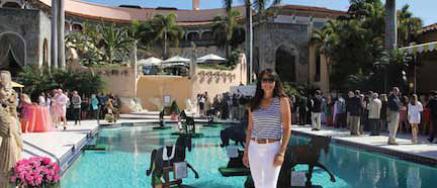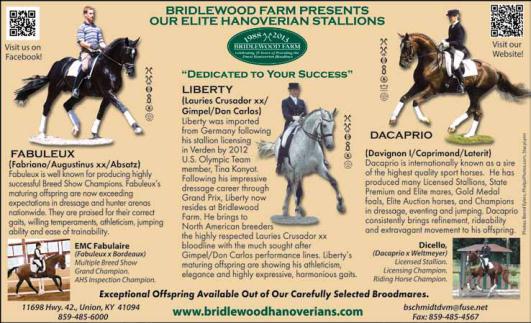 108 SIDELINES MARCH 2013
FOR HORSE PEOPLE • ABOUT HORSE PEOPLE
Trump
Invitational
Carol Cohen
Tinne
Vilhelmson-Silfven
Lovsta Stuteri's
gelding, Don Auriello, wowed the judges to score 84.075%.
Tinne also took time to enjoy the weekend, joining her son
Lucas
and their Fox Terrier mix Molly at the show.
For more information contact the President
Jessica Ford
Party, Party, Party! Tis the season for the Wellington dressage
gang to let down there braids and have some fun.
The Players
Club
was the place to be for the Dressage Competitors Kick-
Gold Coast Wellington Classic
International Sport Horse
show seasons. It was a who's who
from around the globe and the deejay had more than one rider
piaffng to the beat well into the wee hours.
Does your barn or organization have news, tidbits or
announcements you would like to share in the Off Centerline column,
dedicated to dressage news. It can be something as fun as a wedding
announcement, new horse purchased, upcoming clinics or exciting
wins. Send to editor@ sidelinesnews.com.