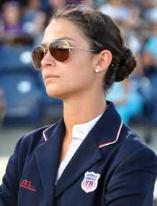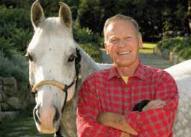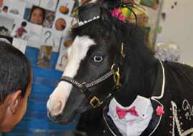 2 SIDELINES MARCH 2013
FOR HORSE PEOPLE • ABOUT HORSE PEOPLE
Contents
Incorporating
HORSES USA
PUBLISHER
samanthac@sidelinesnews.com
EDITOR-IN-CHIEF
STAFF WRITERs
Lauren Giannini, Abby Westmark,
CONTRIBUTING WRITERS
Johnny Robb, Fred McWane,
Sydney Masters-Durieux, Laura Danowski,
Holly Hugo-Vidal, Kim MacMillan
PHOTOGRAPHERS
David Lominska, Jack Mancini ,
Flashpoint, Alan Fabricant, Susan Stickle
Lauren R. Giannini, Shawn McMillen
Emily Allongo, Anne Hoover
SIDELINES COLUMNISTS
Holly Hugo-Vidal – West Side Story
Lisa Hollister, Esq - Equine Law
Ann Reilly - Sports Psychology
European Connection
Social Media
Mindy Coretz, Christina Alex
INTERNS
Mindy Coretz, Alessandra Shultz,
Courtney Zimmerman, Christina Alex
ADVERTISING SALES MANAGER
melissab@sidelinesnews.com
NATIONAL SALES
LOCAL SALES
LOCAL SALES –
CLASSIFIEDS
classifeds@sidelinesnews.com
CIRCULATION
SUBSCRIPTIONS
Also for change of address
Outside US 1-803-685-5247
PUBLIC RELATIONS/DISTRIBUTION
ART DIRECTOR/PRODUCTION MANAGER
AD DESIGN
SIDELINES, INC.
12400 A South Shore Blvd.
FL Offce 561-790-6506
Subscription Rates
U.S. and Possessions: $29.95
Foreign except Canada $49.95
WebSite:
SIDELINES
(ISSN 1071-3859) is published
monthly for $29.95 per year by Sidelines, Inc.
12400 A South Shore Blvd., Wellington, FL
33414. Periodical postage paid at West Palm
Beach, FL33414 and at additional mailing offces
POSTMASTER:
Address changes should be
sent to 11924 Forest Hill Blvd Suite 22 #376
©Sidelines, Inc., 2012 All Rights Reserved
Features
42 European Connection: British Ladder
44 Breaking News: Roxanne Stein
46 Young Writer Juliana Hutchings
54 Cover Story: Reed Kessler
72 My Story: Quentin Judge
76 West Side Story: Tab Hunter
80 Backstage Pass Photo Contest
90 Natural Horsemanship with
120 Hearts & Hands Rescue – Zebras!
Horse Shows
26 Super Mom Katie Robinson
28 Canadian Connection: Randy Roy
30 ARAA: The Voice of the
Directories
135 Barns, Farms, Trainers
136 Equestrian Services Education
Departments
32 The Unstoppable Margie Engle
60 Christine and Jonathan McCrea
64 Chris Fellers: Son of a Jumping Man
66 Julie Ulrich – Horses First
68 Making A Difference: Paige Johnson
114 Colorado Trainer Corky Shaha
Dressage
Foxhunting
116 Arapahoe – Rocky Mountain
Polo
50 Devin Vass Loves The Game
92 Polo Player Juan Monteverde
On the Cover:
Olympic Show Jumper Reed Kessler and her Olympic mount Cylana enjoy
a few moments together in Wellington, Florida.