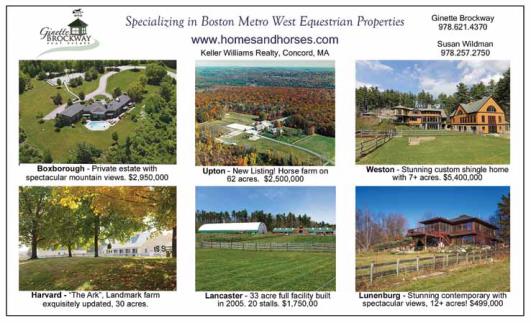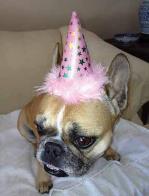 38 SIDELINES MAY 2013
FOR HORSE PEOPLE • ABOUT HORSE PEOPLE
ymail.com or visit horseparkofnewjersey.com and click on the
Big grand prix news up in
Lake Placid
Randy
Levesque,
Equine Insurance Services
Great American
Insurance Group
have joined forces to be the new title sponsor
for the Grand Prix of Lake Placid which will now be called, the
$75,000 Equine Insurance Services/Great American Grand Prix of
Lake Placid Presented by Sea Shore Stables. Also, for the frst time
ever, the second week will feature the
$100,000 Woodlea Farms
Grand Prix Presented by Sea Shore Stables. 
Richard Feldman
and his whole Lake Placid team!
Jeff Papows
is doing an amazing job spearheading the
Silver
Oak Jumper Tournament
in New Hampshire following the death
David Birdsall
. Jeff has lined up an impressive
group of sponsors and brought in top offcials like manager
Mike
Belisle
Olaf Petersen, Jr.
show will run August 7-11 at Silver Oak Equestrian Center in
Hampton Falls, New Hampshire.
Congratulations to the new class of inductees of the
Show
Jumping Hall of Fame
Jerry Baker
Sonny Brooks
Nautical
Starman
class was inducted during ceremonies at the
Gene Mische
American Invitational
. Plaques honoring them will join those of
the 74 previous inductees at the Hall of Fame's display at Rolex
Stadium at the Kentucky Horse Park.
It's not too late to start getting points to qualify for the
North
American League (NAL) Year-end Finals
Vegas. Riders need not be members of the NAL to compete in the
qualifying classes, but only members earn points toward the year-
end fnals. The NAL features six divisions—Children's Hunters
and Jumpers, Adult Hunters and Jumpers, Low Junior/Amateur-
Owner Jumpers, and Pony Jumpers (East only).
United States Pony Clubs, Inc.
Pony Club Riding Centers
have to own a horse to be in Pony Club. Find out about the new
locations at www.ponyclub.org.
The Fountain Valley School of Colorado
Riding Team will return to nationals this year after winning the
Interscholastic Equestrian Association Zone 8 Finals,
Ann Hanna
, are two-time IEA national
champions (2007 and 2010). This year's national event is April
19-21 in Syracuse, New York.
The Tryon Hounds
broke ground on Saturday, March 16th
on a new residence for their Huntsman.
Bonnie Lingerfelt
Holly Hugo-Vidal
four years old. The guest
her party hat and all the
Continued on page 40