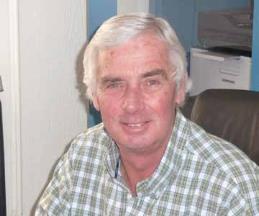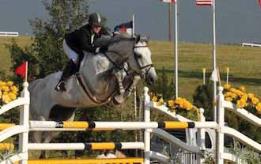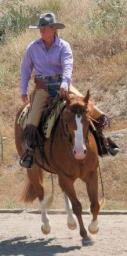 90 SIDELINES MAY 2013
FOR HORSE PEOPLE • ABOUT HORSE PEOPLE
Tucked away outside the historic village of Rancho Santa Fe,
California is the Rancho Riding Club – a riding club saturated in
Dating back to 1945, a small group of golf members of The
Rancho Santa Fe Golf Club were invited to what they thought was
a birthday party for Hollywood scriptwriter and longtime resident
John Robertson. But John had another motive for bringing them
all together. As it turned out, he wanted to know if anyone was
interested in starting a riding club.
Food was still being rationed because of World War II, so no one
turned down the invitation to dinner. After the meal, John called
for their attention by tapping his water glass. "I just want to ask you
one question. Do you want a riding club?" It was unanimous as
they all indicated a willingness to work together. They organized
many fund-raising events including barbecues, potluck dinners,
moonlight rides, costume parties and breakfasts.
The fundraisers attracted so many people that the organizers
began to look into fnding a permanent home for the club. In 1946
the riding club acquired 11 acres on Rambla Del Las Flores from
the Santa Fe Irrigation District and club members cleared and
prepared the land. They did the work themselves, cutting down
eucalyptus trees and using the wood to make fences as well as
jumps. This theme of family participation is still evident today,
where the atmosphere of family is very strong.
John Robertson lived to be 86 and was quoted as saying, "If
children grew up with horses and were taught to respect and
properly care for them, their lives would be fuller and happier."
Now, 65 years later the Rancho Riding Club is still going strong
with 140 members and stables flled with 110 horses. There are
trainers of all disciplines that work out of the club, including: Tanya
Levorchick's hunter/jumper barn; Logan Hill, a dressage trainer;
Tina Caldwell, Caldwell Dressage; Debbie Rocha, a western
trainer; Nicole Johnson, who trains western as well as saddleseat;
and Wanda Weldy, a hunter/jumper trainer specializing in children.
There are 40 miles of groomed trails that are accessible
from the club, two horse show size rings with superior footing,
a competition size dressage ring along with several small rings
suited for beginner riders on ponies along with plenty of turn out
areas. The rings all have nice viewing stands for parents and
Tanya Levorchick, a hunter/jumper trainer from the Rancho
Riding Club, showing Whisper in a Grand Prix at The Colorado
friends to sit and watch the riders.
Not long ago I sat down with Bill Milligan, who has managed
the club for over 20 years, and he said that what he enjoys the
most about the Rancho Riding Club is watching the children of
members grow as riders. He has seen many very young kids start
taking lessons and then watched them progress and develop into
accomplished riders on the A circuit. He has also watched children
grow up, go off to college and later come back with their kids and
start the pattern all over again.
Bill added that construction is in the work, to continue improving
the club. "At the lower barn
as well as two other areas we
are putting up trellises over
the outside grooming areas,
rearranging the tack rooms and
putting in washers and dryers,
adding three new offces for the
trainers that don't have offces
and new bathrooms. It's going
to be very nice," he said.
It is evident that everyone
including the trainers, all work
well together and are eager to
exchange ideas to help each
other. This all makes for a
well-organized and successful
facility that serves its members
and equine companions well –
in the past and still today!
About the writer: Holly Hugo-Vidal is
Sidelines' California correspondent and
writes the "West Side Story" column.
Holly is located in Rancho Santa Fe,
California. Holly specializes in hunters
and equitation as well as adults. She
is an "R" USEF judge, clinician and an
author. Her most recent book is "Build
Rancho Riding Club manager Bill Milligan.
All photos courtesy of Holly Hugo-Vidal, unless noted
Debbie Rocha teaches western
lessons at the Rancho Riding