December 8th, 2013
Contact: Equus Events, Inc
803-643-5698
The 2014 Jacksonville Winter series held January 15th-Feburary 2nd in Green Cove Springs, FL is just around the corner.  JP Godard of Equus Events, Inc. has taken over managing duties for the event which holds an "AA" USEF rating.  "I am very excited to be a part of the Jacksonville Winter Series team.  What a great way to kick of the 2014 season", quoted Godard.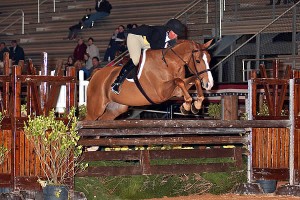 The show series has been selected as a prestigious World Champion Hunter Rider qualifying event and will feature:
-$25,000 USHJA International Hunter Derby (week 2)
– USHJA Pre-green Incentive Stakes classes (each week)
–  NAL/TIP Children's/Adult Jumper Classics (each week)
-NAL/TIP Children's/Adult Hunter Classic's (each week)
-$2,500 USHJA National Hunter Derby (each week)
-Junior/Amateur Owner Jumper Classic (each week)
– $10,000 Open Jumper Classic (week 3)
Hunter Classics will also be held throughout the series for nearly every hunter division.   As always the event will offer plenty of its well known southern hospitality and exhibitor parties which are not to be missed.
For more information on the 2014 Jacksonville Winter Series please call 904-993-2053 or log on to www.nfhja.com or www.equusevents.com