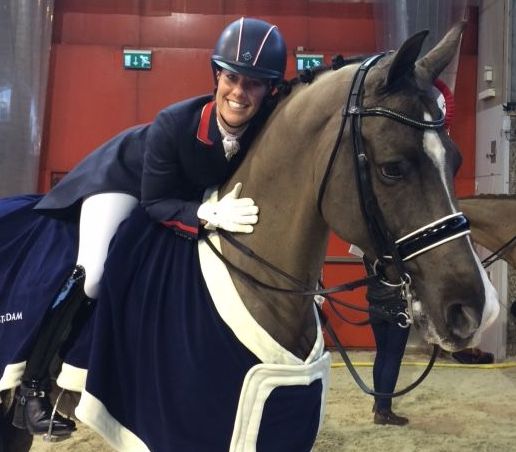 Friday, February 13 2015
by janwest
Chooses the World's Largest International Equine Welfare Organization for First Official Charity Partnership Lexington, KY – February 13, 2015 – Double Olympic Gold Medalist and international Dressage superstar Charlotte Dujardin today announced her first official charity partnership. She has become Global Ambassador for equine welfare charity the Brooke and its American branch, Brooke USA in Lexington,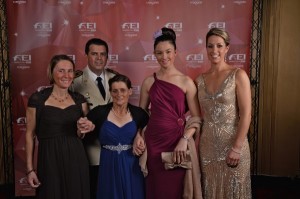 Friday, November 08 2013
by janwest
Montreux, Switzerland– HRH Princess Haya, President of the Fédération Equestre Internationale (FEI) led the applause tonight as the five winners of the FEI Awards 2013 went on stage in Montreux, Switzerland to receive their honours. Master of Ceremonies Jonathan Edwards, Olympic gold medallist in Triple Jump and the current world record holder, described the accomplishments
Tagged under:
Charlotte Dujardin
,
Dressage
,
equestrian
,
Equine
,
Eventing
,
Fédération Equestre Internationale
,
FEI Awards Gala
,
horse
,
horses
,
HRH Princess Haya
,
hunter
,
Joann Formosa
,
jumper
,
Jumpers
,
Margie Engle
,
National Army Riding School "Grito de Asencio"
,
Polo
,
ponies
,
Reed Kessler
,
riding
,
Show Jumping
,
sidelines magazine
Specially Produced Videos of Support From Olympians Lexington, KY (June 21st)- Equestrians around the globe have been pledging their support to International Helmet Awareness Day 2013, to be held Saturday June 22nd. Charlotte Dujardin, Paul Tapner, Piggy French, Courtney King-Dye, Anne Kursinski, Kitty King, Joseph Murphy, Natalie Blundell, Mary Baniuk Lauritsen, Gavin Makinson, Beatle Payne,
Tagged under:
Aegis (Devon-Aire)
,
Anne Kursinski
,
Antarès Sellier France
,
Aussie Rider
,
Beatle Payne
,
Champion Hats
,
Charles Owen
,
Charlotte Dujardin
,
Courtney King-Dye
,
Dr Lola Chambless
,
Dr Richard Timms
,
Dublin
,
Equestrians
,
Fit To Ride
,
Gatehouse
,
Gavin Makinson
,
GPA
,
International Helmet Awareness
,
International Helmet Awareness Day
,
International Helmet Awareness Day 2013
,
IRH
,
Jon Pitts
,
Joseph Murphy
,
KEP Italia
,
Kitty King
,
LAS Helmets (LeslieSutcliffe.biz)
,
Mary Baniuk Lauritsen
,
Natalie Blundell
,
Neurosurgeon
,
One K
,
Ovation
,
Paul Tapner
,
Piggy French
,
Roy Burek
,
Samshield
,
sidelines magazine
,
Tipperary
,
Troxel
,
Troxel Helmets
,
Uvex and Zilco