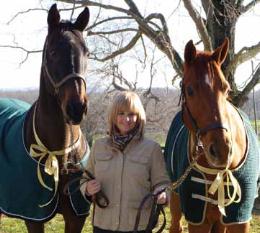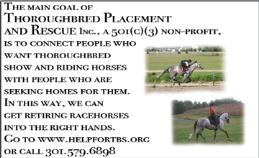 54 SIDELINES SEPTEMBER 2011
FOR HORSE PEOPLE • ABOUT HORSE PEOPLE
The Boomerang Effect of Gossip
By Ann S. Reilly, Ph.D.
The equestrian world is very much like popular
professional sports, Hollywood, and the political arena.
It is a world in which participants are hungry for gossip.
With the advances in social networking, email, texting,
blogging, tweeting, and online media websites, gossip
can travel at a much faster speed than as it did by word
of mouth, letters, or telephone calls. Unfortunately most
forms of gossip are intended to hurt the victim.
There are two types of gossip--good and bad gossip.
Good gossip includes positive, unharmful, sympathetic
or empathetic information from the gossiper to the
listener. Examples of this type of good gossip are relating
news about victories and accomplishments, a death in
someone's family, an injured rider, or a professional's new
job or horse. Basically good gossip is information about
another person that is positive and not intended to harm
the person being gossiped about.
This morning I received a piece of interesting good
gossip. It was regarding a Maclay equitation class in
which the participants performance was all mediocre, so
to separate the wheat from the chaff the judge required
all the riders to return on the fat without stirrups, and
then tested their ability on the fat thoroughly. This is
an example of good, informational gossip; there was no
judgment, criticism, or maliciousness toward the judge or
the competitors when my friend was telling me this story.
Gossip that Hurts
Bad gossip is gossip that is intended to hurt or destroy
another person, ruin their good reputation, humiliate them,
or expose the gossip victim's private/personal matters.
Malicious gossip is a form of psychological abuse. It
can be equated to poor sportsmanship, gamesmanship,
and bullying. Once other people learn that a person is a
malicious gossiper, the gossiper will lose their reputation,
friends, especially their close confdants and are showing
their own jealousy and anger. Malicious gossipers show
their low self esteem, through their attempts to make
themselves looked better by shredding another person.
The effects of bad, malicious gossip of the victim of
the gossip range from embarrassment and feeling of low
self esteem to suicide. If you feel hurt as the victim of
malicious gossip, frst remember that the gossip or rumor
refects the perpetrator, not you. Talk to a parent, spouse, "safe"
friend, or a psychologist about your feelings, instead of focusing
them inward on yourself. Your life, well being, and health are
the most important issue for you to focus on. The advice I have
given professional trainers for 25 years now, is if you have a
client who is a malicious gossiper, excuse them from your
services. No matter how much money they may be bringing in
to your business, in all the cases I have dealt with, the dismissed
client is replaced by one who is better for business and does not
Recognizing bad, malicious gossip ranges from the obvious;
"Mary is a bitch," to the less obvious including bullying, pointed
remarks, sarcasm, thoughtless comments, rudeness, and
nonverbal body language that suggests negativity toward
How to Deal with Gossip
When faced with a person presenting malicious gossip, there
are a few avenues you can take. You can confront the perpetrator
and advise them you do not want to hear what they have to
say. You can walk away in a calm fashion, or you can defend
the person being gossiped about. The frst two options are
much more effective because they save your emotional energy.
Walking away is the best option, because when you walk away,
you are enhancing your own confdence and building strength
of character, as well as refusing to enforce the perpetrator's
The social milieu of the equestrian world will be more fun
when everyone involved can focus on kindness, respect,
responsible behavior and empathy toward others. Everyone
shares their love of horses and for competitors their focus should
be on performance, not gossip. To make the equestrian world
a better place socially, it all boils down to the old saying, "If you
don't have anything good to say about someone else, then say
Ann S. Reilly, Ph.D. is a sport psychologist and author of "A
Sport Psychology Workbook for Riders," available from amazon.
com Questions for Ms. Reilly's column can be addressed to
areilly627@aol.com.
Photo by Ina Bachman