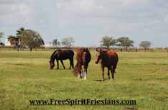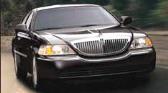 FOR HORSE PEOPLE • ABOUT HORSE PEOPLE 
SIDELINES SEPTEMBER 2011 93
WELLINGTON – 24 STALL BARN
Rooms/Offce (12' x 24' each), Grass Field, 250'
x 300', 8 paddocks, Sand Ring, 150 ' x 240',
, Wash Rack, Laundry Room, 8/10 mile from
Littlewood Show Grounds. 1100 sq. ft. HOUSE.
BARN WANTED
WANTED 5 TO 10 STALL BARN FOR YEARLY
RENTAL –
in Wellington, with riding ring and
turnout. normandys@aol.com AU3
BOARDING AND TURNOUT
AIKEN, SC
- Large grassy pastures with
trees for shade. $200/mo frst horse and $150
additional. Will check on horses daily and refll
water trough. 803 257-7407 JN
27
WELLINGTON, PALM BEACH POINT –
for rent, full or partial board, large jump ring,
grassy paddocks, hack to show grounds. Full
service facility. Training available. For rates,
561-762-5741 tamara411@me.com JUL 2
BOOKKEEPING SERVICES
ASSURED BOOKKEEPING SERVICES
Offering full charge bookkeeping and
accounting. We can come to you, no matter
how small your business. Family owned and
operated with confdentiality, integrity, accuracy
& timeliness as our mission. Combining 30+
years experience to serve your business. 561-
BREEDING SERVICES
CLONING
—Want a horse just like yours?
Cloning produces an exact genetic copy. For
more info; kathleen@replicafarm.com or 908-
SIDELINES' CLASSIFIEDS
2011
Do you have a plan? Concerned about the
Want to look younger and feel better? For more
Information call or email
Joyce at 954-796-1809 or jjones@myacc.net
AIRPORT TRANSPORTATION
WELLINGTON TOWNCAR & CAB 561-333-
0181
Airport Transportation Service
www.wellingtontowncar.com
ON TIME –EVERY TIME!! JL01
BARN DESIGN
& CONSTRUCTION
5 STAR BUILDERS SPECIALIZES IN
CONSTRUCTION
quarters throughout western Palm Beach
County. Our team of highly specialized
craftsmen will design, schedule, build and fnish
a legacy stable for your property, horses and
trainers. Please call us at 561-795-1282 MY01
BARN RENTALS
WELLINGTON – HACK TO WEF – NEW
FACILITIES IN SADDLE TRAIL PARK -
SEASON –
South side of GreenbrIar, 4 acres,
CBS 12 STALL BARN & Grooms quarters.
150x200 GGT footing, Professional Ring,
TRACK, 6 paddocks. MUST SEE. 561-249-
3436 email pals2@comcast.net
WELLINGTON, WEF, PALM BEACH POINT
–
12 stall barn. Hack to Show grounds.
Grassy paddocks, large jump ring w/jumps.
tamara411@me.com 561-762-5741 SE02
WELLINGTON –
north grounds. Barn, paddock, ring, grooms'
quarters 630-728-2875 showmom111@yahoo.
WELLINGTON, SADDLE TRAIL –
14 stall CBS center isle barn. A/C, tack room,
laundry room, feed room. Fly system. 5 grassy
paddocks. 2 wash stalls. 100 x 200 fber ring,
APARTMENT.
from Show grounds. 561-722-9801 www.
12 STALL SHOW BARN W/APARTMENT –
Lush paddocks, 2 rings, hack to WEF show
grounds. www.stonegatefarmf.com 561-236-
WHITE FENCES –
1-15 stalls, screened barn,
3 tack rooms, 3 wash stall, large storage area,
feed room, dressage arena with mirrors, 5 acre
ride or jump feld with exercise mound, grassy
turn outs. Nice 1 B/1B or 2B/2B APT. and
StudioApt. All on 15 beautiful acres,,,, 561-793-
5192 www.happydayfarm.com emstoebe@
LITTLE RANCHES, FL. –
barn, 8 stalls, shutters, AC tack room, feed
room. Bathroom facilities, hot water. Prefers I
renter. Seasonal or year round. 305-785-8460
carmenclements@comcast.net AU1
BARN AND HOUSE RENTALS
BEAUTIFUL BARN AND APARTMENT
lots of grassy turnout in Aiken, SC located
conveniently in the heart of polo country, trailer
hook up also available. Contact Samantha
Charles 803 649-6989 SamanthaC@
LOXAHATCHEE, FL.
12x12 stalls, smaller 5 Stall Barn, lighted riding
ring, 10 paddocks. 5 acres. 3BR/2BA House
with pool also available. Call for now rate or the
next season. 954-274-8149 JUL 1
WELLINGTON AREA –
w/CBS Barn & Pole Barn on 2.5 beautiful acres.
Annual or Seasonal rental. ALSO FOR SALE.
WELLINGTON - FIRST CLASS 10-STALL
BARN FOR RENT
quarters, on bridle path. Call (561) 801-2633
or Email: SCOTTBRITAN@AOL.com JA01
RETIRE YOUR HORSE IN WELLINGTON!
–
80 Acre Facility, Full /Basic Board, 5-20acre
Pastures, Shelter, Youngstock, Broodmares &
Retired horses welcome! Starting at $300 www.
FreeSpiritFriesians.com 561-762-9020 JUL6
RETIREMENT PENTHOUSE FOR YOUR
HORSE –
1 stall available. 12 x12 in a new
insulated barn with infrared heating in the
winter and commercial fans in the summer.
7 lighted fenced acres of clay based pasture,
so no sand colic worries. Owners on
premises all the time to personally care for
your retiree! 30 minutes outside of Aiken,
SC. Stalls open into pasture and will be
with 2 personally owned, spoiled horses .
Full board of $325.00 a month, not including
extra supplements, trimming or vet. Nice
horses may apply at: tohim@pbtcomm.net
WELLINGTON RENTALS –BARNS AND
HOUSING. CALL NOW!
NANCY BULLS WESTWIND REALTY LLC
561-635-9297 CELL
nancybulls@yahoo.com