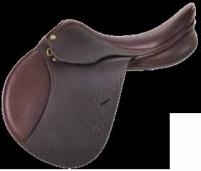 4 SIDELINES DECEMBER 2011 
FOR HORSE PEOPLE • ABOUT HORSE PEOPLE
story of a mother/daughter
fxer-uppers of the equine
coming young rider, Sarah
Clifton Yandell (while still
meeting her deadlines on a
local paper in the Ashville,
for the young polo stars,
and this month interviewed
Russell Stimmel, just back
from a winning tournament
Pages from our gift guide is
likely to end up on the coffee
table, strategically opened
and dog-eared – just in case.
your discipline, you'll fnd
Letter from the Editor
What a fun issue this is! With the holidays fast
approaching, it seemed like a good time to query a bunch
of riders as to what they'd like to fnd in their stockings,
under the tree or in that empty stall. Our cover girl, Daniela
Stransky seems to have a yen for a puppy…
My former next door neighbors, BJ Meeks and Pablo
Perez, have been doing good work very quietly and without
any fanfare for over 25 years, and we are thrilled to learn
that their efforts on behalf of migrant workers' children are
being recognized. I couldn't be more pleased.
Lauren Giannini writes about Nona Garson in this
issue. Wonderwoman Nona has represented the US in 20
countries and has shown hunters in every top class ring
in North America. She's been very competitive; but she
considers it an honor and a privilege to be with horses. No
wonder we all love her so!
Fred McWane continues writing about horses in the
Civil War and his excellent photos taken at reenactments
beautifully illustrate his prose.
Located at
13501 South Shore Blvd.,
Suite #107
Wellington, Florida 33414
(561)
793-2012
800-882-POLO (7656)
Open 7 Days
e-mail: Info@tackeria.com
www.Tackeria.com
*Saddle comes with medium tree width gullet, other
gullet plates are available.
• Bridles • Saddles • Health Aids
• Stable Supplies • Clothing
Door Prizes • In Store Sale Only
November 25
th
, 26
th
and 27
th
Come in and enter to win a
Pessoa Gen-X Elita saddle with super
grippy seat, Xchange System and
Bay ex® memory foam padding,
Raffle drawing include Pessoa Gen-X
Elita Saddle, Tack trunk, Bridles and
S
ALE HOURS
:
F
RI
: 9
AM
- 7
PM
S
AT
: 9
AM
- 6
PM
S
UN
:10
AM
- 5
PM
Sidelines is
now available
at Chapters/
Indigo
Bookstores
in Canada