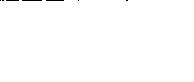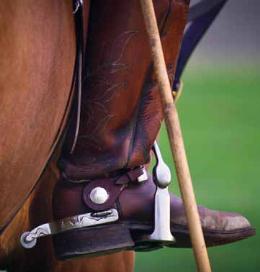 FOR HORSE PEOPLE • ABOUT HORSE PEOPLE 
SIDELINES DECEMBER 2011 97
Location, Location… Beautiful 4BR/3.5 BA located in
private gated community. Open foor plan with privacy
for guest. Granite kitchen counter tops w/ lots of cabinets
for storage. Heated pool/spa w/ plenty of room for
entertaining. Backs to water and a preserve area. Short Golf
cart ride to Horse Show grounds.
24-Hour Manned Gated Community - Split Bdr. Plan - 2BR / 2BA / 1-car garage. Living room + open
foor plan to kitchen / dining / family room or den. Screened ext. patio - many amenities / community pool /
exercise room / tennis courts / close to WEF / shopping mall / restaurants.
Equestrians - Perfect home away from home $139,900.
Seasonal Stalls for rent. Large sand
ring, great turnout and walking
also, seasonal rentals available.
"Everything I've done is based on trial and error,'' he says.
"Every bit I make is based on what I like to ride the horses in. I
know what does and doesn't work well." Not unlike his parents,
Chris feels one with the horse. "It's hard to put into words,''
he says. "It's just the fact that a man can get on an animal
and work with it, and actually teach it to enjoy what it's doing
when most of the things we're asking it to do goes against their
nature." To Chris, the spurs and bits he makes are the ultimate
compromise. Chris's passion for spur-making runs deep.
He can still remember the day he laid eyes on a pair his
father bought from Adolph Bayers, a spur-maker from Texas
who worked in a shop with a dirt-foor. Chris swore he'd get a
pair one day, too. At 19, Chris mustered up $250 to buy a set
of spurs from another notable artisan, Billy Klapper. Mounted
with the initials CWK, and a mallet, he looked upon the sets as
a hallmark of Chris' family success and drive on the polo felds.
Today, the same set sells for $1,900. What got Chris to try his
hand at the art? Inspiration came to him in a fash.
It had been two years since his dad died, and those prized
set of Bayers' spurs his dad sold long ago – now emblazoned
in the book, "Artistry in Silver and Steel – the Adolph Bayers
Legend,'' haunted Chris. "Those spurs were foating out there,''
he softly explains. "I had to do something."
Chris tried to buy the spurs back, but they were a collector's
item now. So, as Chris mulled his next move, he fipped to Page
296 and decided to brand his own version of Pattern No. 218.
He got more books, and discovered that Klapper used a similar
pattern, too: No. 266. "I fgured, I can do this, too." Weeks
later, Chris emerged with his frst pair of handmade spurs:
"I don't know how it hit me,'' he recalls. "It just did. Suddenly,
it all made sense. We grew up on 333 Holly Avenue in
Carpentaria. Every chance I had, I picked a jersey to play No.
3. To me, it's a way to say my dad is with me for the moment.
It's like he's tapping me on the shoulder."
And so, as effortlessly as it has been for the Chris family to
ride, so it seems it has been for the spurs, bits and buckles that
Chris makes. No one is there to guide him: It's just Chris, the
The fnished product, on the felds of Eldorado Polo Club in
California