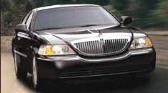 FOR HORSE PEOPLE • ABOUT HORSE PEOPLE 
SIDELINES APRIL 2012 109
WELLINGTON, PALM BEACH POINT –
for rent, full or partial board, large jump ring,
grassy paddocks, hack to show grounds. Full
service facility. Training available. For rates,
561-762-5741 tamara411@me.com JUL 2
BOOKKEEPING SERVICES
ASSURED BOOKKEEPING SERVICES
Offering full charge bookkeeping and
accounting. We can come to you, no matter
how small your business. Family owned and
operated with confdentiality, integrity, accuracy
& timeliness as our mission. Combining 30+
years experience to serve your business.
BREEDING SERVICES
CLONING
—Want a horse just like yours?
Cloning produces an exact genetic copy. For
more info; kathleen@replicafarm.com
CUSTOM CARPENTRY
DOMESTIC STAFFING
SERVICES
SPECIALIZING IN COUPLES
domestics of distinction to those discerning
individuals who have come to expect THE
VERY BEST. We offer a variety of staffng
services, including chefs/cooks couples,
houseman/butler, companion and many more
Florida's oldest and most reliable Domestic
Agency with over 88 years experience.
Allied Employment staffs local, statewide,
national and Europe plus the Islands. Allied
Employment Domestics 561-882-4244 www.
alliedemploymentdomestics.com JA7
SIDELINES' CLASSIFIEDS
2012
CREATE FINANCIAL FREEDOM
Boss. Part-time/Full-time.  Work from home.
www.nsinder.com For more info. contact  Joyce
jjones@myacc.net or 954-796-1809 MA1
A/C AND POOL
HEATING SERVICE
A/C AND POOL HEATING SERVICE,
MAINTENANCE AND REPLACEMENT
28 years experience. N.A.T.E. certifed
Journeyman. Highly skilled, reliable and
professional service. BEST RATES. Locally
serving Wellington and surrounding area Call
Marc today to schedule a FREE consultation!
AIRPORT TRANSPORTATION
BARN RENTAL
STALLS AVAILABLE FOR AIKEN SPRING
CLASSIC
. Small private show barn located 12
minutes from show grounds has 9 stall main
barn. Stalls are 12x14 matted. Barn has large
tiled tack and feed rooms. 6 paddocks, 2 of
which have 2 stall barns. Round pen. 160x300
irrigated ring with full course of jumps. Contact
803.640.7227 or carriestinner@yahoo.com"
WELLINGTON - FIRST CLASS 10-STALL
BARN FOR RENT
quarters, on bridle path. Call (561) 801-2633 or
Email: SCOTTBRITAN@AOL.com JA1
FOR RENT
12 STALL W/APT: Sand ring 5 min from WEF
14 STALL W/APT: sand ring 5 min from WEF
6 STALL W/APT: Sand ring 10 min from WEF
11 STALL W/APT: Sand ring 5 min from WEF
12 STALL W/GUEST HOUSE: 15 from WEF
Holly Chaney, Boca Executive 
561-719-0828  holly@bocaexecutive.com MA4
LEXINGTON, KY:
7 miles to Horse Park, 19
acre, 15 stall ( all rubber matted) Horse Farm.
Irrigated ring with jumps, 11 large paddocks,
washer/dryer, tractor, drag and spreader
included. Grooms quarters and 7 camper
hook-ups available on site. Otis Brown Brass
Lantern Farm 859-361-4440 MA5
BARN AND HOUSE RENTALS
COMPLETELY RENOVATED RANCH FOR
RENT:
3/2 home plus 29 Stall Brick Barn, 7
paddocks, approx.50 acres, 450 acre riding
range located in Ocala, FL. 10 min. from HITS.
Call Sharon 352-895-0288 MA6
LOXAHATCHEE, FL.
12x12 stalls, smaller 5 Stall Barn, lighted riding
ring, 10 paddocks. 5 acres. 3BR/2BA house
with pool also available. Call for now rate or the
next season. 954-274-8149 JUL 1
WELLINGTON – 24 STALL BARN
Rooms/Offce (12' x 24' each), Grass Field, 250'
x 300', 8 paddocks, Sand Ring, 150 ' x 240',
1100 sq. ft. house, Wash rack, Laundry room,
8/10 mile from Littlewood Show Grounds. Call
BOARDING AND TURNOUT
WELLINGTON TOWNCAR & CAB
561-333-0181
Airport Transportation Service
www.wellingtontowncar.com
ON TIME –EVERY TIME!! JL01
RETIREMENT PENTHOUSE FOR YOUR
HORSE –
1 stall available. 12 x12 in a new
insulated barn with infrared heating in the
winter and commercial fans in the summer.
7 lighted fenced acres of clay based pasture,
so no sand colic worries. Owners on
premises all the time to personally care for
your retiree! 30 minutes outside of Aiken,
SC. Stalls open into pasture and will be
with 2 personally owned, spoiled horses .
Full board of $325.00 a month, not including
extra supplements, trimming or vet. Nice
horses may apply at: tohim@pbtcomm.net
GWC CONSTRUCTION
Carpentry Frame to Finish
Vince Connery 1-617-413-9513 vince@
NEXT ISSUE 4/17/12
DEADLINE 3/24/12
Missed the deadline?
Email: Classifeds@sidelinesnews.com
List your ad on the
Barn Book