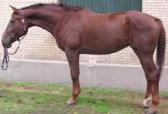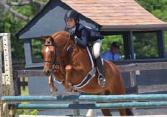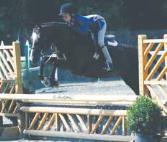 110 SIDELINES APRIL 2012 
FOR HORSE PEOPLE • ABOUT HORSE PEOPLE
EMPLOYMENT
EQUINE BARN MANAGER/STABLE
POSITION:
Beautiful Aiken, South Carolina.
Full time Live-in position for a dedicated,
independent and experienced barn manager
for a private 5 stall facility. Must have excellent
time management skills, be responsible,
experienced with managing equine property
and exercising/riding horses. Position to
include 1 br apt above barn. Responsibilities to
include all facets of managing barn and working
with vets, farriers, feed stores, etc. Mature, non
smoker with barn experience. Serious inquires
only. Compensation in excess of apt. and some
services to be negotiated. bluepoppyfarm@
SEEKING ACCOUNT REP-P/T –
payment & bookkeepers. Applicant must be
Email: heckle1970@gmail.com MA8
WANTED:
Agent/Driver for Wellington, Fla.
Based Horse Transportation Operation CDL
Required Call: (954) 448-1044 A206
HORSES FOR SALE
DAVIDHOPPERINC
12501. Outstanding selection of sport horses-
from unbroken to competition ready. Hunters,
Jumpers, Dressage, Equitation. All prices,
ranges. David Hopper. Cell: 914-474-7175.
Barn: 845-373-8897. www.davidhopperinc.com
MARK JUNGHERR –
select hunters, jumpers, equitation horses. To
view some of these horses, visit: youtube.com/
starlitesales or call 978-460-0631 SE07
TWO 2004 QUALITY BRED DRESSAGE
GELDINGS -
Future/Jet Set-D and a grandson
of Rubenstein/Donnerhall/Weltmeyer. Good
basics and professionally trained with show
experience and sound minds.
SIDELINES' CLASSIFIEDS
SPORT HORSES & PONIES FOR SALE:
4 –yr-old Welsh-Trakehner Pony Stallion by
Schoponi, grey, 14.1 hands, $8,000; 3-yr-old
Trakehner bay flly by Malachi, $12,000; Two
4-yr-old bay Trakehner fllies, $10,000 each.
Two 2-yr-old bay Trakehners by Malachi - 1
gelding & 1 flly, $9,000 each: Bay weanling
Trakehner colt by Malachi $7,000. Broodmares
for lease – reasonable prices. Standing the ATA
and CSHA- approved stallion Malachi (Graditz
E*/
Advocate*Ps*/Abdullah *Pg*E* bloodlines).
$1,100 Stud fee (book included) Loon Creek
Enterprises. kim@looncreekenterprises.com.
MINIATURE HORSES
DENT FAMILY MINIATURE HORSE RANCH:
Over 55 years, same location. Photos and
videos of FOR SALE HORSES' at www.
dentranch.com email dentranch@aol.com
LAND FOR SALE
AIKEN, SC – LARGE EQUESTRIAN ESTATE
LOTS FOR SALE
…owner fnancing available.
Lots are within Hatchaway Bridge Farms,
the most beautiful equestrian development
in Aiken, SC. Only 8 miles from downtown
situated in the equestrian corridor on the rural
east side of Aiken. Prices range from $100,000
to $1,000,000 a lot……….range from 5 acres
to 50…………….fenced with study four board
horse fencing, all cleared but with large shade
trees left for privacy. Land has sloping views for
homes and fat areas for riding facilities. Contact
Samantha Charles for more information. All
realtors welcome. 803 649-6989 samanthac@
MASSAGE
UNHURRIED RELAXATION AND WELLNESS
MASSAGE:
For men and women. Special
$70 for New Clients, 90-Min. (outcall only). Bill
Tedesco, LMT MA54553. Wellington
MASSAGE FOR RIDERS ONLY
SPORTS AND REHABILITATION MASSAGE:
Jordan Weiner LMT-MA38880
Neuromuscular/Therapeutic Massage.
Wellington 561-307-8884 Riders only JA11
PONIES FOR SALE
PSYCHIC READER
PSYCHIC READING'S by LOLA:
Present and Future. God's gifted superior can
help you in all matters of life. Call Today 561-
REDUCED AGAIN FOR MUST SELL!! 5
BEAUTIFUL ACRES
Ranchettes, FL, near Live Oak; perfect for
horses and pastures; convenient to local tack
& feed stores; close to abundant fshing and
hunting; near 3 different rivers and multiple
natural springs and parks. Rolling land with
beautiful hardwoods. 20 minutes to Lake
City and quick access to Gainesville. Shape
of parcel allows a private entrance and as
secluded as you would like. Perfect for your
dream home and horses. High and dry with
no deed restrictions. New Survey included.
$19,900. Email: tohim@pbtcomm.net or call
(803) 466-7399 or (803) 685-5902
RUBY 17.1 3/4 HAND 9 YEAR OLD MARE
BY RUBENZ:
Easy and fun to ride. ,Excels in
dressage, hunters, jumpers & x-country. No
vices, sound, auto changes. $10K
607-760-JUMP 607-642-5120
NINE YEAR OLD, 14.1 1/2", IMPORTED/
BRANDED, GERMAN RIDING PONY
Super fancy legitimate A Circuit large pony.
Beautiful, great hack with a perfect canter
stride, phenomenal jumper. Show record
includes tricolors in Children's, Greens, and
Larges. Priced to sell; NO LEASE. Pony is
located in VA. For more information: www.
hobnobponies.com or 561- 951-4225
NINE YEAR OLD, 13.2 HAND, WELSH
CROSS, MARE
. Top hack and always brave
to the jumps. Auto lead change. Very kind
and vice free. Tricolors in Children's Ponies
(including WEF 2011), Greens and the Medium
division at A shows. Asking $30k to purchase;
$15k for annual lease. Pony is located in VA.
For more information: www.hobnobponies.com