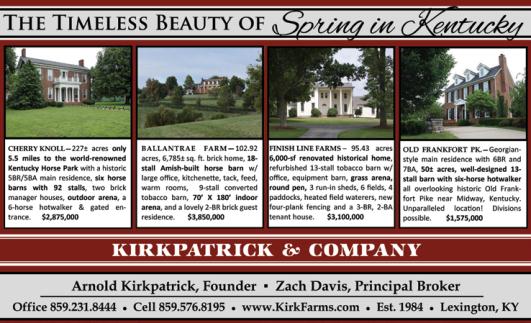 FOR HORSE PEOPLE • ABOUT HORSE PEOPLE 
SIDELINES APRIL 2012 29
one reason was she was tired of the pressure and being in the
classes with the other riders feeling so pressured. This rider had a
phenomenal equitation horse (that sold in a few days) but wanted
to enjoy her last junior year showing her hunters and jumpers
and let go of the pressures she felt from the equitation classes.
She did enjoy her fnal junior year of showing, had a great deal
of success and what made me feel so happy for her was when
she won her fnal class in the junior hunters at the National Horse
Changing Perceptions
So, how can junior riders change their attitudes toward the
"big" equitation classes so they can enjoy riding pressure free?
Can they learn to feel good about themselves during and after
competition? The following tips can help riders reduce pressure
1. Stop calling the classes the "big" equitation classes.
Instead, view the classes just like the courses you school over
2. Forget about where you are in the qualifcation points; do
not count points and don't set a point in time when you must be
3. Try to avoid comparing yourself to the other competitors.
Instead, focus on developing your equitation position and skills
with relaxation and strength of your position.
4. Avoid thinking "I MUST qualify," or "I MUST qualify by
a certain date." The more you "MUST" yourself, the more
pressure you will feel, which increases choking in your
5. Don't fall into the popular belief that you have to have the
best equitation horse to win. Matthew Sereni won the Maclay
Finals on his Children's Hunter, after leasing "fancier" horses
in previous years and not doing as well as he wanted to in
the fnals. Katherine Newman won the WIHS Finals on a
green horse lent to her by Karen Healy a few days before the
frst class of the fnals. Both of these riders are children of
professional equestrians and throughout their junior careers
experienced the ups and downs of having or not having horses
to show. It may be they gained a lot of their mental strength to
win a fnals from their ups and downs.
6. Relax about the point counting during the qualifcation
process. (That goes for parents and trainers as well.)
Focusing on points takes the rider's focus off riding their horse
and the courses and can cause choking and slumps.
Having worked with winners and qualifers of most of the "big"
equitation fnals for many years, I encourage riders to work hard
at becoming the best riders they can be. Riding in the equitation
classes and training for them, is part and parcel in the process of
becoming a great rider. I also encourage equitation riders who
are struggling with the "mental" side of the equitation to work with
me or another sport psychologist who has had experience with
helping riders qualify and win in the "big" equitation. By doing so
you will stop beating yourself up and begin riding your best!