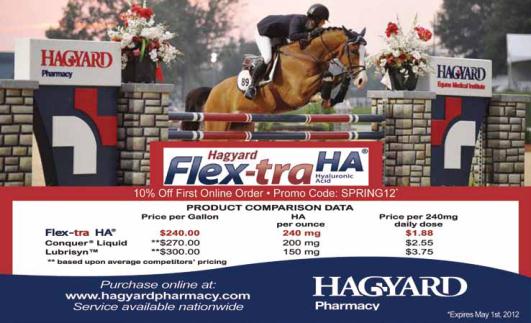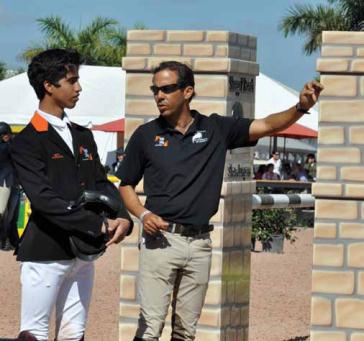 FOR HORSE PEOPLE • ABOUT HORSE PEOPLE 
SIDELINES APRIL 2012 55
Nano and Hector Florentino discuss the course
out of the saddle was harder! 
Sidelines:
  What do you do in your spare time?
JFB:
I don't have much spare time really. I go to
school, study, ride, lesson and travel. I like to go
to baseball games with my dad and the movies
with my mom. I love listening to music, art and
helping kids is great.  There are hundreds of
Haitian children on the streets in the DR, begging
for money.  It makes me feel good to know that I
am helping to make difference.
Sidelines:
  What happened when you met
legendary horseman Nelson Pessoa at the
JFB:
Mr. Pessoa invited me to his stable to train!
He told me he'd teach me about everything from
good horsemanship to good food!  He said the
frst thing he'd do was cut my hair. He said it a
few times, so I don't think he was joking!!!  That
would be an honor; but I like riding with Hector
for now. I like his personality, teaching style and
easy-going attitude towards the competition so I
am happy at Stransky's Mission Farm! 
Sidelines:
  What is your goal in 2012 and what
do you want to do when you grow up? 
JFB:
If all goes smoothly I would like to move
up to the Low Juniors. Long term, I would like
to become an Olympic rider; but I may pursue a
career in business. I don't know for sure yet.  I
am certain though, that whatever I end up doing,
riding will be part of my life.