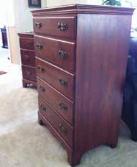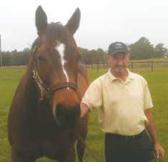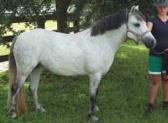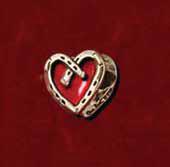 FOR HORSE PEOPLE • ABOUT HORSE PEOPLE 
SIDELINES MARCH 2013 141
Missed the deadline?
You can advertise on the website
Email: Classifeds@sidelinesnews.com
NEXT ISSUE    3/12/2013
DEADLINE       2/20/2013
SIDELINES' CLASSIFIEDS
EMPLOYMENT WANTED:
"MARKETING INTERNS NEEDED AT SIDE-
LINES MAGAZINE
.  Add a job to your resume
or college application and never leave the horse
show!  We are looking for outgoing, motivated
individuals to assist with distribution at major
horse shows throughout the US (and Canada).
If you plan on being at an A or AA show, and
can help get magazines from the show offce to
the show grounds, let us know.  We will send
you a Sidelines T-Shirt or sweatshirt and post
your photo on the Sidelines Facebook page.
Please email melissab@sidelinesnews.com or
ESTATE MANAGER/HOUSEMAN:
years experience. Wellington & Palm Beach
561-275-9898 Excellent References
PRO RIDER AVAILABLE WEF 2012
SPE-
CIALIZES IN IMPROVING TRAINING ISSUES
balance, movement, changes. Hunters, Jump-
ers, Ponies, Young horses. Rides upper level
dressage. Will instruct at your farm. Reasonable
rates. 610-721-9177. Sporthorse30@gmail.com
AGENT/DRIVER FOR WELLINGTON, FL
Based Horse Transportation
Operation CDL Required Call: (954) 448-1044
FURNITURE FOR SALE
HORSES FOR SALE
DAVIDHOPPERINC
: Amenia, New York 12501.
Outstanding selection of sport horses-from un-
broken to competition ready. Hunters, Jumpers,
Dressage, Equitation. All prices, ranges. David
Hopper. Cell: 914-474-7175. Barn: 845-373-
8897. www.davidhopperinc.com
SPORT HORSES & PONIES FOR SALE:
4 –yr-old Welsh-Trakehner Pony Stallion by
Schoponi, grey, 14.1 hands, $8,000; 3-yr-old
Trakehner bay flly by Malachi, $12,000; Two
4-yr-old bay Trakehner fllies, $10,000 each.
Two 2-yr-old bay Trakehners by Malachi - 1
gelding & 1 flly, $9,000 each: Bay weanling
Trakehner colt by Malachi $7,000. Broodmares
for lease – reasonable prices. Standing the ATA
and CSHA- approved stallion Malachi (Graditz
E*/
Advocate*Ps*/Abdullah *Pg*E* bloodlines).
$1,100 Stud fee (book included) Loon Creek
Enterprises. kim@looncreekenterprises.com.
JEWELRY
LEGAL SERVICES
MINIATURE HORSES
DENT FAMILY MINIATURE HORSE RANCH:
Over 55 years, same location. Photos and
videos of 'FOR SALE HORSES' at www.den-
tranch.com email dentranch@aol.com 772-
MASSAGE
UNHURRIED RELAXATION AND WELLNESS
MASSAGE:
For men and women. Special $70
for New Clients, 90-Min (outcall only).  Bill Te-
desco, LMT MA54553.  Wellington 561-386-
PONIES FOR SALE
SOLID WOOD, TONGUE & GROOVE
CONSTRUCTION.
for spare or kids bedrooms. TWO full sets,
bureau & chest of drawers.  Other slightly
darker wood with brass handles. $375.00
each set or $600.00 for both.  Call 954-
796-1809 or email jjones@myacc.net
THOMAS NICHOLL LAW FIRM
who also practiced Equine Veterinary Medicine
for over 20 years. Knowledgeable all aspects
equine industry 407-228-2131  
tom@thomasnicholllawfrm.com
FANCY SHOW PONY: S
course, changes leads good on the ground 
E
asy  mare welsh Connemara 12.2h
F
www.goodearthfarm.info REDUCED PRICE!!
THE KEY TO A JOYFUL LIFE IS TO FOLLOW
YOUR HEART
Jane Heart
www.janeheart.com