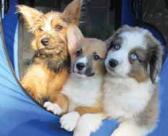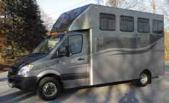 142 SIDELINES MARCH 2013
FOR HORSE PEOPLE • ABOUT HORSE PEOPLE
WELLINGTON – WE CAN SELL OR RENT
YOUR PROPERTY
! –  Horse Farms For Sale
& Seasonal Rentals available. Call today. The
Marino – Swanson Team: Joan R Marino – Bro-
ker Associate, Lic. in FL (561-793-2122) & Mark
G Swanson – Broker Associate, Lic. in FL & MA
(561-596-6020) Bodis Realty, Inc.
www.horsefarmsandcountryhomes.com
CINDY POLK & DAVID O'FLAHERTY. REAL-
TORS - 703-966-9480
farms and country homes. *Land * Huntboxes *
Hobby Farms * Polo Clubs * Fine Estates * Pro-
fessional Equestrian Facilities* WASHINGTON
FINE PROPERTIES 204 East Washington St.
RENTALS
POLO CLUB, POLO VILLA MEADOW-
BROOK:
 2 bedrooms plus den/3rd bedroom,
3 ensuite full baths. Spacious Living area opens
to screened porch with spectacular vista of Polo
Fields. Rent monthly or bi  weekly. Call Eliza-
ACROSS FROM WEF IN EQUESTRIAN
WALK SUBDIVISION
- long or short term. Ac-
cepting reservations for Summer/Fall 2013, &
Equestrian Season 2014. Fully appointed 3/3/2,
marble foors & baths, freplace, private covered
patio. For more information, visit: http://www.
vrbo.com/439072, Cheri Wellman, Owner/Man-
ager, 561-371-3871, tuneitup1@comcast.net
UNIQUE EUROPEAN STYLE FARM HOUSE
Furnished 4 BR, 2.5 baths. Located minutes
from Kentucky Horse Park. Visit gunston-
hallfarm.com and view the Casa Ventura tab
TRAINERS
PRO RIDER AVAILABLE WEF 2012
SPE-
CIALIZES IN IMPROVING TRAINING IS-
SUES
, balance, movement, changes. Hunters,
Jumpers, Ponies, Young horses. Rides upper
level dressage. Will instruct at your farm. Rea-
sonable rates. 610-721-9177. Sporthorse30@
PUPPIES FOR SALE
REAL ESTATE
PALM BEACH POLO / WINDSOR WAY 2:
Ready for Immediate Occupancy. UPDATED
LARGEST Townhome in Palm Beach Polo, 4
bedrooms oversized FIRST FLOOR MASTER
BEDROOM overlooking PRIVATE POOL/PATIO
area., 5 1/2 baths,  European type Kitchen.
$534,900 Call Roberta ILLUSTRATED PROP-
ERTIES 561-723-9976 rfsells@aol.com www.
bestwellingtonrealestate.com
5 ACRE LOT IN PALM BEACH POINT.
tiful upscale, gated community of 5 acre+ lots
next to Grand Prix Village and The Winter
Equestrian Festival in Wellington, FL.  This lot is
located on a cul-de-sac and is a 10 minute hack
to the show grounds. Beautiful sunsets.  All
site permits are pulled so lot is ready to devel-
op.  Plans for a 4,000+ sq ft home, 8-12 stall
barn with 800 sq ft grooms quarters are also
available. Hurry, not many lots remaining!  Ask-
THERE IS A PLACE IN EVERYONE'S HEART
CALLED "MONTANA".
Montana Ranch & Horseman's Properties both
with river frontage, beautiful custom homes and
all the defning horseman's amenities. Motivat-
ed - will look at offers.
www.aplaceinmontana.com TLC RANCH RE-
ALTY INC. 800-775-1766, Kalispell, MT
SMALL FARM IN OCALA, FL 34481
Firm. 1.12 Acre fenced. New 2 stall breezeway
barn, hot/cold wash rack, full bath, tack room/
feed room. 2007 home 3/2 w/living room and
separate large family room (24 x 14). New stain-
less steel appliances. 46 x 16 Deck for enter-
taining. Call (954) 818-3005. No Agents
TRANSPORTATION
SHIP WITH CONFIDENCE- CUSTOM AIR-
RIDE
VANS –
ICC, AND DOT licensed. Trans-
portation Dependable coast-to-coast service
NATION-WIDE HORSE
TRANS-
PORTATION, INC
80931 719-392-1888, Fax: 719-392-1891
www.nwht.net 1-800-451-7696
SHIP YOUR HORSE BY AIR WITH CONFI-
DENCE.
  ALEX NICHOLAS AGENCY.  OLD-
EST. FULLY LICENSED & INSURED SHIPPING
COMPANY IN THE USA.   I.A.T.A. MEMBER
AND IN-HOUSE CUSTOM HOUSE BROKER-
AGE.  CALL OUR COMETITOR FIRST, THEN
CALL US.  YOU WILL NOT REGRET IT.  DAILY
INTERNATIONAL FLIGHTS… 516-678-9100, 
INFO@ANAHT.COM WWW.ANAHT.COM
FARMINGTON GREEN HORSE TRANSPOR-
TATION
- (561) 791-9686; Cell No. (954) 448-
1044 D. O. T. Authorized and Fully Insured Air
Ride Equipped, Local and Long Distance.
TRUCKS AND TRAILERS
2001 SUNDOWNER, 4 HORSE, HEAD TO
HEAD. 1999 Hawk 2/3 with dressing room. Ex-
tra high and wide. 2005 GMC 4WD extended
cab. 3500, gas, dually, low milage.
Wellington, FL. 561 762 8917
VANS & TRAILERS
SPECIALIZING
IN
AUSTRALIAN
SHEPHERDS, CORGIS, AND NORWICH
TERRIERS:
Find us on Facebook for pictures
and videos of available puppies and of the
Royalty Family. Private showings available by
appointment. 100% Guaranteed!!! Located in
tent #3 at WEF 407-399-6321
SIDELINES' CLASSIFIEDS
FRANK DIBELLA DELUXE HORSE VANS –
New / used horse vans and trailers 2-15 horse.
4 Star, Hawk & Kingston Dealer. (PA)
610-495-2270 www.frankdibella.com
TO PLACE A CLASSIFIED AD:
The cost is $40 for the frst 15 words and $1 for each additional word per issue.
$20.00 for each photo. Name, address, phone number, how many issues to run
ad and payment (check or credit card number & expiration date) must be included
with typed or handwritten ad. Mail to Sidelines, Inc., 11924 Forest Hill Blvd., Suite
22 #376, Wellington, FL 33414, Email to classifeds@sidelinesnews.com Credit
card number, full name and signature must accompany any ad taken by mail or
phone 561-798-4828. ALL ADS ARE PRE-PAID. Advertising deadline is 12:00 pm
Wednesday, 17 days before publication. Not responsible for mistakes due to illeg-
ible handwriting. Phone 561-798-4828. No real estate photos.