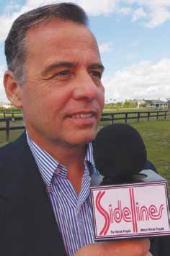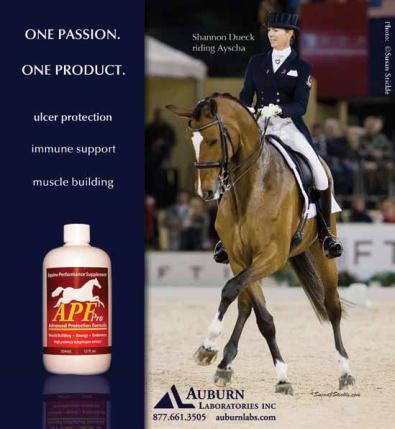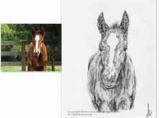 FOR HORSE PEOPLE • ABOUT HORSE PEOPLE 
SIDELINES MARCH 2013 41
Sidelines TV
Robert
Jordan
horsemanship, sportsmanship
and leadership among Pony
Club members. Laura is co-DC
of Hunter Hill Pony Club based
Betsy
Grandos
Colorado on her purchase of
Walter Ego, "Wally," a three-
year-old, handsome bay OTTB
from Versailles, Kentucky.
We will see them competing
at Rolex in a couple of years!
mourning the loss of one of their
Vannah Husband
long-time Master of the Mells
Fox Hounds, lost her battle with
cancer. She was an incredible
Master, friend and fellow
Does your barn or organization
have news,
tidbits or
announcements you would like
to share in the Ingate column,
dedicated to hunter, jumper
foxhunting and eventing news.
It can be something as fun as a
wedding announcement, new
horse purchased, upcoming
clinics or exciting wins. Send to
editor@sidelinesnews.com.
Jennifer Pesnell
the Custom Pencil Portrait from Equestrian Artist
Agatha
Kacprzak
. Jennifer shared the beautiful drawing with
us, created by Agatha. Jennifer said, "Carabelle "Baby
Belle" (Cabalito x Rheamorka x Flemmingh) was only on
this earth for two short weeks but she forever changed
Lisa Coletto
the time, for graciously offering me a repeat breeding
that produced this year's colt Castellano "Woodrow."
Woodrow's photo won the contest in Sidelines and the prize
was a drawing by the talented Agatha K! I was honored
and thrilled to be able to get the drawing done of Baby
Belle...what a ftting way for Woodrow's prize to honor his