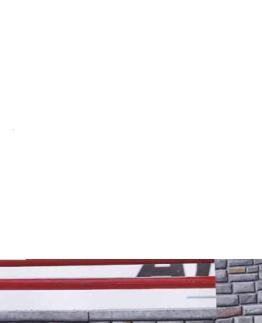 FOR HORSE PEOPLE • ABOUT HORSE PEOPLE 
SIDELINES MARCH 2013 65
Chris, who won the North American League's (NAL) West Coast
Finals in the Adult Amateur Jumper Division in 2012, has formed
a great partnership with Cascade. 
life. Competition of any type is important to me as I believe it is to
many people, because it keeps people driven to accomplish goals
and continue improving themselves.
What do you consider to be your biggest accomplishment?
I guess in terms of riding, winning the NAL Final at Las Vegas
would be my biggest accomplishment so far; but since I have only
been riding for two years, I like to think my biggest accomplishment
is yet to come! It was an awesome experience. I had been having
a pretty good week jumping in the 1.15 and 1.20 division and my
horse had not had a rail all week. Going into the Final I thought
that if I could ride well and execute the plan my parents had come
up with I would have a good shot to be competitive.
What is your favorite horse show?
My favorite horse show is Spruce Meadows. Each year they
continue improving their already incredible venue and the
atmosphere during competition really makes the show a special
What do you like to do in your free time?
I am a pretty active person, so when I have free time I like to
play other sports, snowboard and workout.
What are your goals in life and as a rider?
My goals for life and as a rider can really be described as one
in the same. I hope to be the best I can be in both life and riding.
After college I plan to continue riding and turn professional when
I am ready. Although I started late, horses are my life now and
I can't imagine it any other way. In terms of life goals, I hope to
raise a family and give them the same chances and opportunities