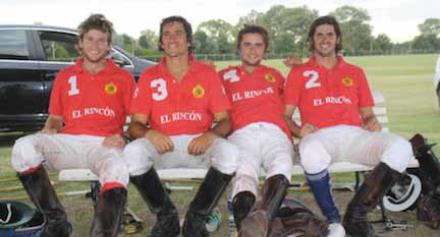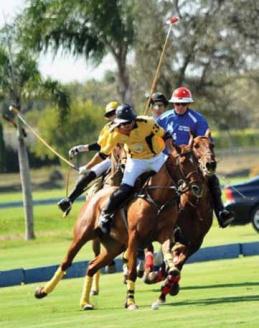 92 SIDELINES MARCH 2013
FOR HORSE PEOPLE • ABOUT HORSE PEOPLE
Juan Monteverde is a 25-year-old Argentine native who now
calls Lexington, Kentucky his United States home. Juan graduated
from the University in Argentina and for the past three years has
been playing in America. Juan began playing polo through his
family and has loved playing for over 15 years. Now 5 goals, Juan
has played internationally and is one to watch on the polo scene in
coming years. Over the past year he has played for the Goodman's
and will continue to play for them in 2013. The talented polo player
is looking forward to the upcoming season in Wellington, Florida
and is excited to play in the 20-goal action.
How did you start playing polo?
My father and his brothers are the frst generation in my family
to play polo, which gave my brothers and cousins everything we
needed to start. Since my father is a polo professor, he helps
me a lot with organization and gives me great advice. Lucas
Monteverde, my cousin, is a high-goal player and he helps me a
What is your best horse memory?
There is a mare I learned how to ride on when I was four years
old. I used to ride her and pretend being an Indian with my cousins
all the time. When I was six years old, I learned how to play polo
on her. She's close to 30 now and still in good shape and my
cousin's daughter is now learning how to ride on her.
Where do you see yourself in 10 years?
In 10 years I hope to be enjoying life, playing good polo and
with a good personal organization. I prefer not to think too far into
the future; these are good goals but I have to live day-by-day to
Juan Monteverde, in the yellow shirt, in action.
From Argentina to Kentucky
What do you like to do when you're not playing polo?
I like to spend time with friends. If I get a little vacation time I like
to go skiing or to the beach to surf a bit and clear my head from
horses and polo for a moment. During the season, I spend time
hanging out in the barn and drinking mate, which is an Argentine
What are your three favorite movies?
Gladiator, Avatar and The Untouchables.