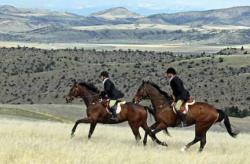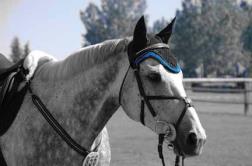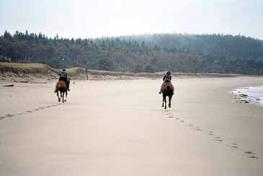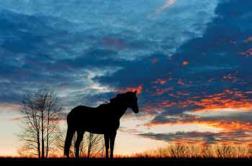 64 SIDELINES MAY 2013
FOR HORSE PEOPLE • ABOUT HORSE PEOPLE
, of Lincoln, California, won the Bamboo Therapeutic
Saddle Pad from Fenwick Equestrian (www.fenwickfarm.com),
for her breathtaking photo of foxhunting in Montana with the Red
Rock Hounds. Joy said, "My husband Preston was riding one of our
OTTBs, Hav'n a Tizzy Fit (by Cee's Tizzy) and I was riding Kindred
(by AP Indy), when my friend Susie Kirch took the photo."
, of Lethbridge, Alberta, Canada, won the
OnTyte Magnetic Stirrup System from OnTyte Stirrups (www.ontyte.
com), for her beautiful photo of her 8-year-old OTTB at a horse
show. Mindy said, "Solaris was kindly posing while walking to the
warm up ring for the 1.0m Jumpers at the Mid Summer Classic I
2012 held at Rocky Mountain Show Jumping in Calgary. We've
been together two years and he's absolutely the coolest horse I've
The Sidelines Magazine off-the-track-
Thoroughbred (OTTB) Photo Contest was a huge
hit – and hundreds and hundreds of readers sent
in photos of their former racehorses now enjoying
life as much-loved family members and riding
horses. The stories were inspiring, the photos
, of North Yarmouth, Maine, won the Liquid
Titanium Therapeutic Hat from Fenwick Equestrian (www.
fenwickfarm.com), for her photo of two OTTB's racing on the
beach in Maine. Kelly said, "My friend and I are blessed to be
with our OTTB's. Her mare is 6-years-old and my gelding is
19-years-old and they LOVE to run!"
, of Xenia, Ohio, won the leather halter
from OTTB Designs (www.ottbdesigns.com), for her beautiful
sunset photo of her friend's OTTB Sleek Della. Lauren said, "My
friend went away for a week and while she was gone I wanted
to get a great picture of Della for her for Christmas. There just
happened to be an amazing sunset that night."
wonderful and it was a marvelous journey into the
lives of so many rescued Thoroughbreds who are
now living happy, productive and amazing lives.
Our hats are off to each and every person who
has given their OTTB a new life and to quote one
of our winners, "Please consider adopting!"
Congratulations to the winners of the Sidelines OTTB Photo Contest!