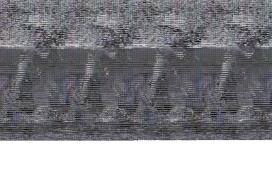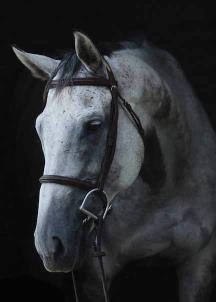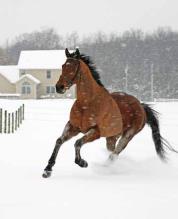 FOR HORSE PEOPLE • ABOUT HORSE PEOPLE 
SIDELINES MAY 2013 65
, of Hanover, New Hampshire, said, "One of my
favorite things to do with my 17-year-old OTTB, Wally (short for
Wallstreet Gangster), is take him to the beach. He's incredibly brave
about the waves and loves to have a nice gallop. We also event."
, of Downingtown, Pennsylvania, said, "This is Nelli,
owned by Lindsay Crofton of Great Scott Farm. She ran at Charlestown 25
times, won $53k, retired sound, was picked up from New Holland and after
some retraining has been a rock star show/lesson horse."
, of Chardon, Ohio, said, "This is
seven-year-old OTTB The Big Story. Booker who retired racing
as a fve-year-old won $80,000 on the track and here he is
enjoying a romp in the snow on a chilly winter day!"
, of New Canaan, Connecticut, said, "We
rescued OTTB Princess Madeline from slaughter in July, 2011.
Here, natural horseman Billy Smith (Thurman, NY) rides Maddie
across the Hudson River near Stony Creek, NY. Billy has been
guiding Maddie into her new non-racing life and this was a
confdence building exercise for her. She has herded cattle, too!" 
Thank You To Our Sponsors:
The Sidelines OTTB Photo Contest judges also gave Honorable Mentions to 20 photos. All of the Honorable Mention photos
are posted on the Sidelines website, www.sidelinesnews.com. Congratulations to everyone!
Congratulations to the runner-ups of the Sidelines OTTB Photo Contest.
Each runner-up won a ball cap from After the Finish Line
(www.afterthefnishline.org).