Considering the potential of retired racehorses, why are so many going to slaughter? The last equine slaughter house in the United States was closed in 2007.  Many saw this as a huge victory, but in fact it simply diverted horses to slaughter plants outside the country.  What continues to be stated in the headlines as a "slaughter issue" is actually a result of the "unwanted horse" issue.  Digging a bit deeper we see that it is compounded by a lack of funding to assist unwanted horses.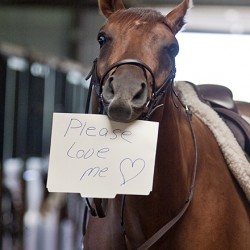 Read more at the source: Let's Focus on Fixing the Unwanted Horse Issue First
Article excerpt posted on Sidelinesnews.com from Beyond the Track.
Double D Trailers Info