By Haylie Kerstetter
Horses have always been a major part of Hallie Rush's life, so when she was looking for a college, she chose Auburn University for their top-class equestrian program. Currently in her freshman year, Hallie enjoys everything about Auburn and the equestrian team.
Hallie began riding at age 5 and has been hooked ever since. With her mother owning her own equestrian business, Hallie had access to many different types of horses and ponies. Her show career started out in the eventing world, but after two years she switched to hunters and jumpers where her pony and 5-year-old OTTB got her started in the short stirrup.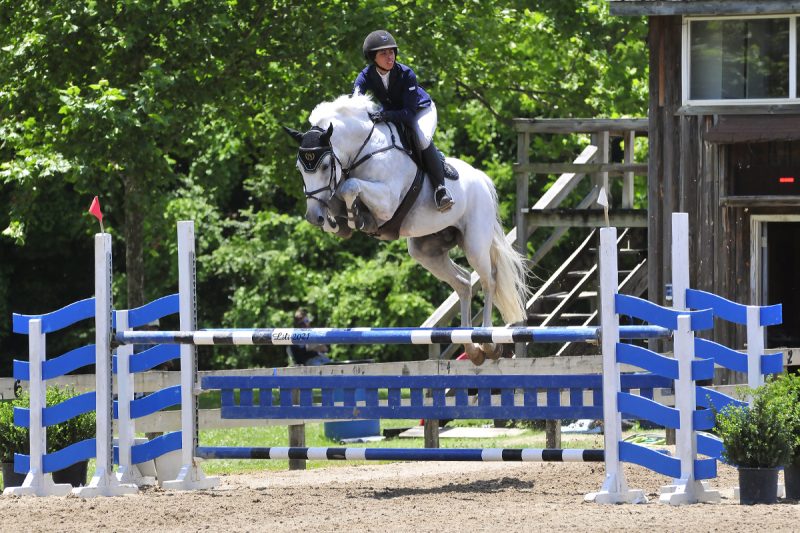 During her remaining years as a Junior, she had much success in the jumper ring, earning one gold and two silver medals in the National Pony Jumper Team Championships, as well as the 2019 Pony Jumper Championship individual gold, and top placings at Zone Jumper Championships in the 1.25m and 1.35m. Hallie currently has three competition horses and is a strong force in any competition ring she enters.
What stood out to you about Auburn?
The biggest thing that stood out to me at Auburn is how much the coaches, training staff and advisors want you to succeed. Also, Auburn and the people here give a very homey and family feeling—everyone is close-knit and works together to achieve their goals. This especially applies to the team; it's not an every-man-for-themselves situation, even though we are all competing to be on the roster. Everyone is incredibly supportive of each other.
What's your major?
I initially was a psychology major, and I switched to business management with an interest in family business and entrepreneurship as a minor. I decided to change my major after I thought about what would be useful to me in my career and what I really wanted to do after college. I think being a business major will be most beneficial for my business plans in the horse world after college, and I can have additional education/job opportunities for a backup if things don't go as planned. I was taught to always have a "plan B" and that's my goal in receiving an education at Auburn.
What advice would you give other equestrians looking to ride in college?
My advice would be to ride as much and as many different horses as possible. The horses at college demand more from you and always have different rides from one to another, so you must be versatile. Another huge thing is to be in the barn as much as you can, attending to your horse or horses, cleaning up and just helping in general. It's very valuable to be a working gear in the team, and that's something you should be familiar with because it's not only useful as a collegiate athlete, but it will be useful after college as a growing adult. 
What's it like being a Person of Color in the equestrian industry?
I think that the biggest thing to recognize is that there are not many People of Color in the industry. What's important to me is that I'm a role model for little girls like me that want to make it collegiately or even go pro. It was a big thing for me to have representation when I was growing up, starting out and competing. For me, Mavis Spencer has been someone who I have looked up to for a while and who has success in the horse world. Personally, I don't think that it's made a difference in the way that I see my success as a Person of Color on a NCAA team, but I think it could be important to some little girl out there.
Do you see yourself becoming a professional after graduation?
I plan on becoming a pro at some point after graduation. I'd like to keep my amateur status for a while after graduating until I feel comfortable with taking the next step in my career. I'd like to have some good mileage after college as an amateur, and then be able to take that step into being a professional.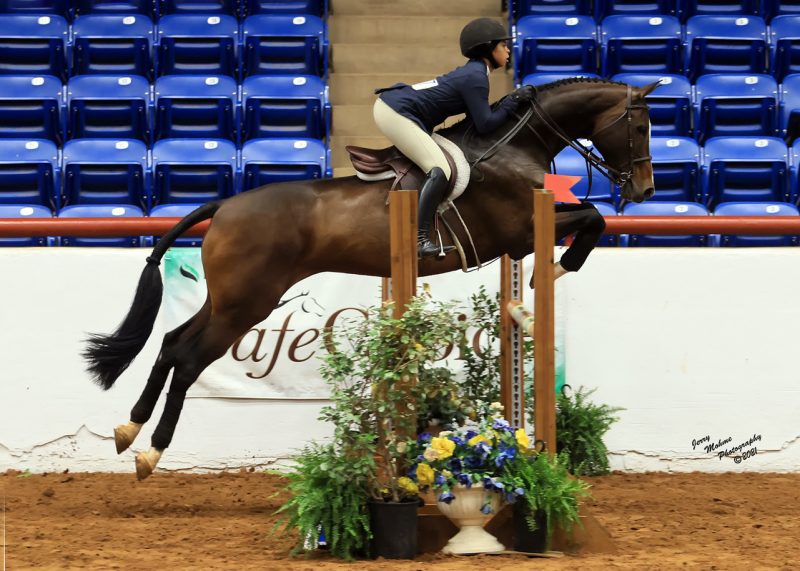 What are your goals while at Auburn?
Definitely to win rings (similar to Super Bowl rings, given to those who win national championships)! I'd also like to be recognized for the NCEA and SEC Academic Honor Roll. It is also a personal goal of mine to come out of my shell a bit more, meet lots of new people and have great experiences!
What was something you didn't expect about college?
I didn't expect it to be as laid back as it is. Everyone in high school tries to freak you out about professors, classes and being on your own for the first time, so I thought it was going to be a drastic life change when I came to college. Don't get me wrong; it is different, and it is a big responsibility, but it's not as stressful as everyone makes it out to be. There are lots of resources and people to help you get through your college experience and everyone is there to help you succeed. 
How do you find the time for your hobbies?
Having good time management. I usually plan out my week with class, homework, studying, practice, etc., ahead of time so it's that much easier to have some time for myself here and there. It's super important to be able to balance your schedule and keep up with it throughout the week, not only because of free time but also because it takes some pressure off you.
For more information, visit auburntigers.com/sports/equestrian
Double D Trailers Info