By Jan Westmark-Allan Jack Lube talking on the phone with our Sidelines Editor – he had just found out he won the Sidelines WEF Showing Vacation contest! After watching more than 70 videos and reading more than 70 essays written by people hoping to win the Sidelines Magazine FTI Consulting Winter Equestrian Festival – a winner has been chosen!! Congratulations to Jack Lube, a 14 year old rider from Orlando, Florida on being the big winner! I called Jack's mom first and asked her if she could video him with her iPhone when I called him – and she did. She cried first though, knowing that her son was about to have the opportunity of a lifetime.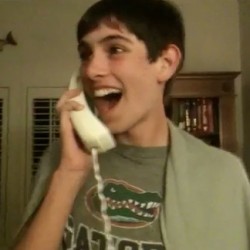 Read more at the source: Congratulations To The Winner of The Sidelines WEF Showing Vacation Contest
Article excerpt posted on Sidelinesnews.com from Editor's Notes.
Double D Trailers Info