The following is a story that I researched and wrote for Sidelines' February 2011 issue. It was a very challenging story to write, because of the subject matter: unwanted horses in the United States. I love horses, but my work doesn't have me laughing all the way to the bank. Neigh, I live on a tight budget and if I splurge on anything, it's on having one pony and one dog. That's it. They eat before I do.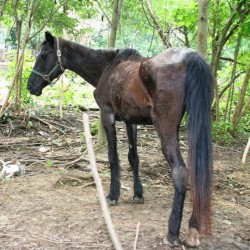 Read more at the source: FOR THE LOVE OF HORSES pt. 1
Article excerpt posted on Sidelinesnews.com from LaurenGallops.
Double D Trailers Info