A variety of circumstances have led to the recent increase in unwanted horses across the U.S. The Unwanted Horse Coalition estimated the number at 170,000 horses in 2007, and the number has grown since that time.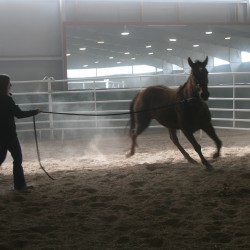 Read more at the source: Guest Post: Sheltering Horses-A Case Study
Article excerpt posted on Sidelinesnews.com from The Classic Insider.
Double D Trailers Info