When it's time to move to a new barn , relationships with your current barn owner or manager can become strained. It's hard to bring up the fact that you are moving your horse, especially if you are close with your barn owner or if you have been at your current barn for a long time. If you're planning to move barns in the future, these tips can help you to do so while staying on good terms with your current barn manager.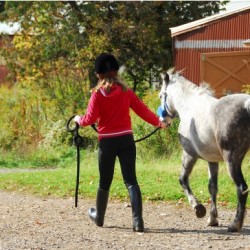 Read more at the source: How to Stay on Good Terms When Moving to a New Boarding Barn
Article excerpt posted on Sidelinesnews.com from The Classic Insider.
Double D Trailers Info