By Jan Westmark-Allan Derbyshire in Tryon, NC My future cottage at Derbyshire!! Come and visit me The FENCE Holiday Barn Tour, in Tryon, North Carolina, takes place the Saturday after Thanksgiving every year and it is one of my favorite events.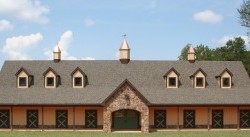 Read more at the source: I Found A New Home on the FENCE Holiday Barn Tour in Tryon, NC
Article excerpt posted on Sidelinesnews.com from Editor's Notes.
Double D Trailers Info