By Jan Westmark-Allan Rolex – day two! Day two of the Kentucky Rolex Three-Day Event meant the second day of dressage and at this writing William Fox-Pitt is in the lead with Chilli Morning (although another dressage rider could have taken the lead by now). The weather is beautiful, the dressage is fantastic and the Kentucky Horse Park is packed with people.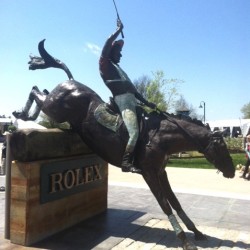 Read more at the source: Land Rovers, Pony Club and Mounted Police – An Exciting Day Two at Rolex
Article excerpt posted on Sidelinesnews.com from Editor's Notes.
Double D Trailers Info