BettyAnn and Brandi at Ledges Sporthorse facility in Roscoe, Illinois By Jan Westmark I am excited that Sidelines will have a new mascot each month in 2014. What a fun way to meet cool horses and riders from all around the country. I am also excited to welcome BettyAnn Kolba and her horse Brandi as our January mascots! If you want to be a Sidelines mascot – then follow the link at the bottom of this blog!! BettyAnn has a very cool story.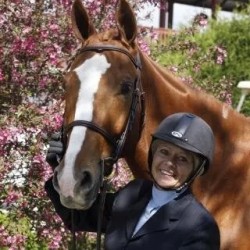 Read more at the source: Welcome To Our January Sidelines Magazine Mascots: BettyAnn Kolba and Brandi
Article excerpt posted on Sidelinesnews.com from Editor's Notes.
Double D Trailers Info