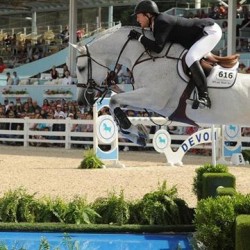 Saturday, May 25 2013
by Editor
You know how much I love Devon !  In my opinion, the Dixon Oval is the most magical place on earth (Disneyland-shmisneyland).  I am headed there for a few events next week to do some work for Sidelines , but in the meantime, here is the broadcast schedule for all the events at the Devon Horse Show streaming live on the USEF Network : Friday, May 24, 8:15pm – 9:15pm, Jr.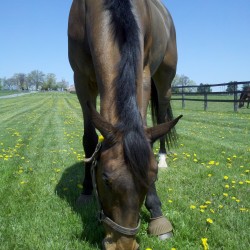 Wednesday, May 22 2013
by Editor
Let's see… how to sum up how we've spent the end of winter and beginning of spring. As the winter progressed and Tucker got bored with seeing the four walls of the indoor, those four walls began hiding dangerous (read: imaginary) predators.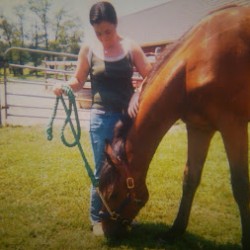 Saturday, May 04 2013
by Editor
Today is the Gorgeous Boy's 11th birthday.  It is really hard to believe this picture was taken ten years ago: Or that this picture was taken eight years ago (his first summer of work!): Or even that this one was three years ago (our first summer in the Adult Hunters), feels like yesterday: Today is an extra special birthday for Tucker because it is also Kentucky Derby Day.